I really appreciate his thoughtfulness and honesty. It was this reflection by Holland that especially struck a chord with me. He said,
"I felt that over the course of this year the churches have been a letdown. I think that the experience of pandemic, it sets you to asking why is this happening … it raises profound issues of theodicy."
He mentions one moment that stood out to him, when he watched the Pope give an open air mass in the middle of an empty St Peter's Square. Otherwise, the message he's heard from churches is much like what one would find on a Government help line.
"I felt that the response of churches was a kind of pallid echo of public health announcements. That's what public health officials are for. I kind of think that churches are there to give answers and to situate our happening."
When Glen asked what Churches could be doing, Holland suggested,
"I think it can be expressed in open air services…an attempt to root what's happening in the cultural and  the scriptural inheritance of what has gone before. I haven't almost nothing about why this is happening … what does the Bible have to say about plagues … This seems to me an incredibly important source …"
Could Tom Holland—an agnostic—be urging churches preach Bible messages that explain the world today through the lens of Scripture?
Could Tom Holland—an agnostic—be urging churches to do church and to preach Bible messages that explain the world today through the lens of Scripture? I think so.
Holland the Defibrillator
For western churches, Holland's remarks should be a bucket of icy water, or maybe a defibrillator. His admonishment reminds me of Jesus' admonishment to the church in Sardis in Revelation 3—the church with a reputation for being alive but, in reality, near death.
Holland isn't knocking churches for talking about their buildings, social distancing and COVID-19 plans. He notes that these things are important. Yet the overall presentation of Christianity that he has heard and seen over the last 6 months (and keep in mind Tom Holland is a studious observer of Christianity) is bland and uninspiring. It offers little hope to a world he says is desperate for salvation.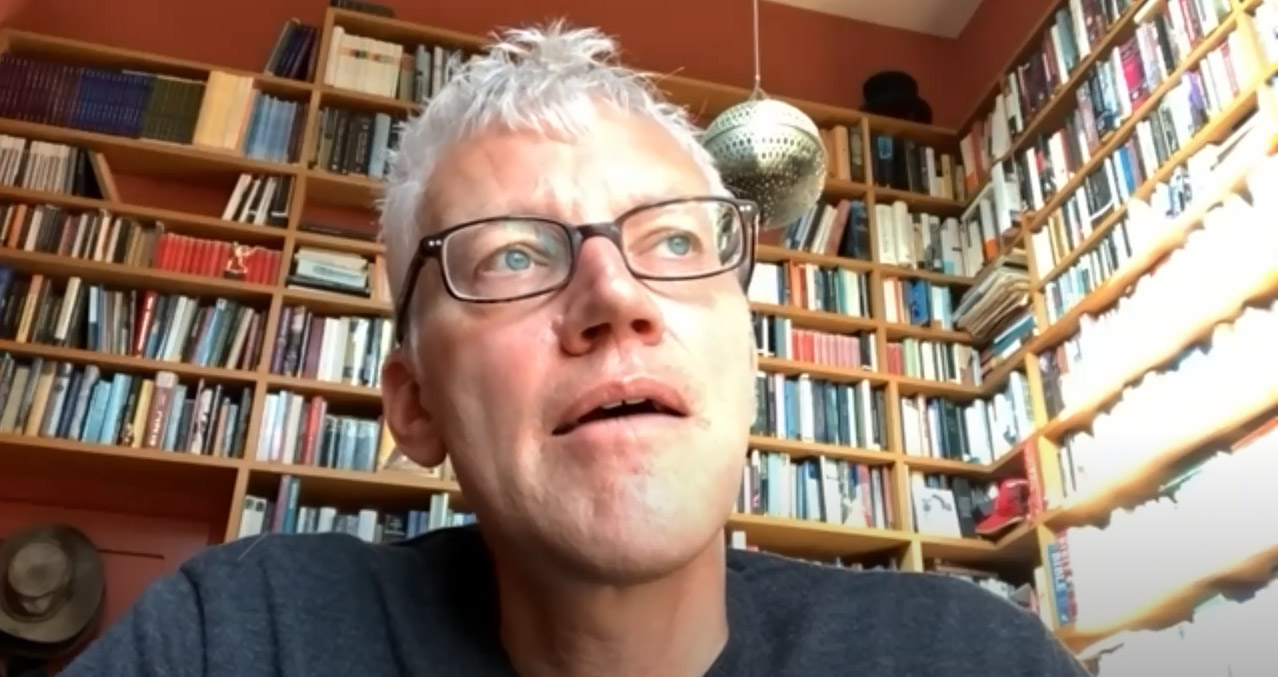 I am familiar with enough churches (not only here in Australia but also win the UK and USA) to know that Holland's impression is incomplete. There are churches trying to reach people with the Gospel of Jesus Christ. Nevertheless, this message is often drowned out by a cacophony of noisier and more appealing narratives and agendas.
For months, the message from many of our churches has been dominated by hygiene rules and facial masks. In recent weeks I've noted that churches are increasingly calling Governments to allow a return to public worship services. Letters are being written and petitions signed, even here in Melbourne. I haven't signed any such letter, but I understand Christians wanting the freedom to worship God publicly with their church community. I am supportive of some reasons and may yet sign a letter in the future.
Forgetting the Greater Story
Our community needs something more: a bigger message; a greater story. We have one to give and yet we are so often reluctant to tell it.
Nevertheless, it is interesting to note how some of these arguments proceed. They explain that churches are essential (I agree). Yet, instead of using the Bible to demonstrate this necessity, Christians are attempting to use secular arguments. For example, churches provide sanctuary and help for people struggling with mental health and with loneliness, or churches make many positive contributions to local communities. This is all true and important, but they are also the same milky lukewarm explanations that Tom Holland complains about. Our community needs something more: a bigger message; a greater story. We have one to give and yet we are so often reluctant to tell it.
Cosmic Vision
This Sunday at Mentone Baptist I preached on Revelation chapters 4 and 5. The vision doesn't get any bigger than that offered in this passage. The message of Christianity is spelled-out here with a grandeur and beauty and wonder that is unsurpassed. In our world that is despairing through a pandemic and with climate change and racism and geopolitical uncertainties, the vision of Revelation is truly stunning and shocking.
Chapter 5 begins with a search for someone who is worthy to take the scroll from God, the scroll with contains the plans of God in the world. No one is found. John (the disciple of Jesus), is witnessing this heavenly scene and he weeps because there seems to be no answer. But then a lamb appears. Not just any lamb but one who has been slain. This lamb however is called the lion, which means King. This lion/lamb is worthy to take and open the scroll. Who is this person? It is Jesus who was crucified, risen and now reigning.
6 Then I saw a Lamb, looking as if it had been slain, standing at the center of the throne, encircled by the four living creatures and the elders. The Lamb had seven horns and seven eyes, which are the seven spirits[a] of God sent out into all the earth. 7 He went and took the scroll from the right hand of him who sat on the throne. 8 And when he had taken it, the four living creatures and the twenty-four elders fell down before the Lamb. Each one had a harp and they were holding golden bowls full of incense, which are the prayers of God's people. 9 And they sang a new song, saying:
"You are worthy to take the scroll
    and to open its seals,
because you were slain,
    and with your blood you purchased for God
    persons from every tribe and language and people and nation.
10 You have made them to be a kingdom and priests to serve our God,
    and they will reign on the earth."
11 Then I looked and heard the voice of many angels, numbering thousands upon thousands, and ten thousand times ten thousand. They encircled the throne and the living creatures and the elders. 12 In a loud voice they were saying:
"Worthy is the Lamb, who was slain,
    to receive power and wealth and wisdom and strength
    and honor and glory and praise!"
13 Then I heard every creature in heaven and on earth and under the earth and on the sea, and all that is in them, saying:
"To him who sits on the throne and to the Lamb
    be praise and honor and glory and power,
for ever and ever!"
14 The four living creatures said, "Amen," and the elders fell down and worshiped."
Melbourne needs a vision that is more majestic and encompassing than lockdown rules and the pandemic and eventual reopening and kickstarting schools and the economy.
This is that message. Jesus has the scroll. He has purchased us for God by his blood. We will reign with him.
Churches, by the grace of God, have this vision to share and proclaim and preach to our city. Let's do it
---
First published at murraycampbell.net