We worship the God of the micro and macro. During COVID-19, you might have noticed the micro. We've been in our homes, with our families. God has given us the opportunity to meet our neighbours, slow down, read the Bible around the dinner table, call a friend in need, persevere with our local church families. It's worth noticing that God has been at work in the macro too. In our communities, states, nation and world at large. La Trobe University has 36,000 students. UNSW has 62,000. God has been at work in these places, during COVID-19. City on a Hill is a group of six church families, who have been reaching their cities with the good news of Jesus during COVID-19. Let's take a moment to wonder at all that God has been doing, micro and macro, to glorify his name.
God Provides for La Trobe University Christian Union
Melbourne, Vic
The Christian Union at La Trobe University has seen many young Christians persevere in faith, during the challenges of COVID-19. Campus is closed—but that hasn't stopped God working in and through the Christian Union. Emilia, the Christian Union President says, 'I have been blown away by God's continued provision during this time.'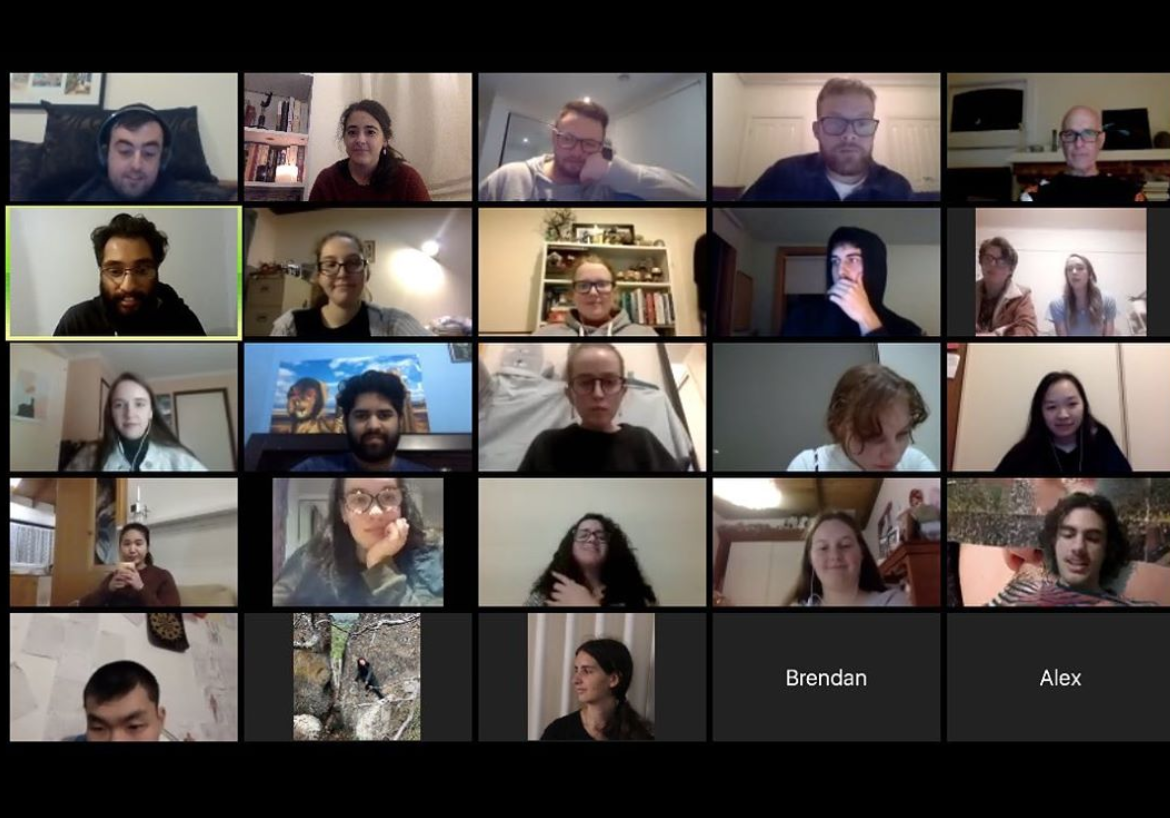 She has seen young Christians comfort and encourage one another, finding new ways to read God's Word and pray together. It's easy to forget what a stressful time this has been for students—unsettling and lonely for many. La Trobe University CU has seen this an opportunity to demonstrate God's love to one another. 'These times have been tough for us all, with many people feeling alone', Emilia says, 'We have the opportunity to point others to the cross and remember that although we may be physically alone, we can hold onto the promise that through Jesus', we will never be separated from God!'
Significant effort and creativity has been required to transition the CU's ministries online. Even in this, Emilia sees God's provision. What may well have been impossible, has been possible—thanks to our generous God. Emilia reflects, 'Although this is a far from ideal environment, God is above it all and will continue to use us in this environment for his glory! Praise our God!'.
City on a Hill uses God's Gifts Well 
Torquay, Vic
City on a Hill Surf Coast usually meets in beautiful Torquay, Victoria. Now, they are gathering online with their six sister churches—scattered across Victoria and Queensland. City on a Hill have pooled resources to provide four digital services, each Sunday. This approach means the church family at City on a Hill Surf Coast has access to high quality resources and support—from a dedicated kids digital program to an online Alpha course. God is faithful to his Church, whether they have plentiful resources or not, but City on a Hill have certainly been using their particular gifts faithfully.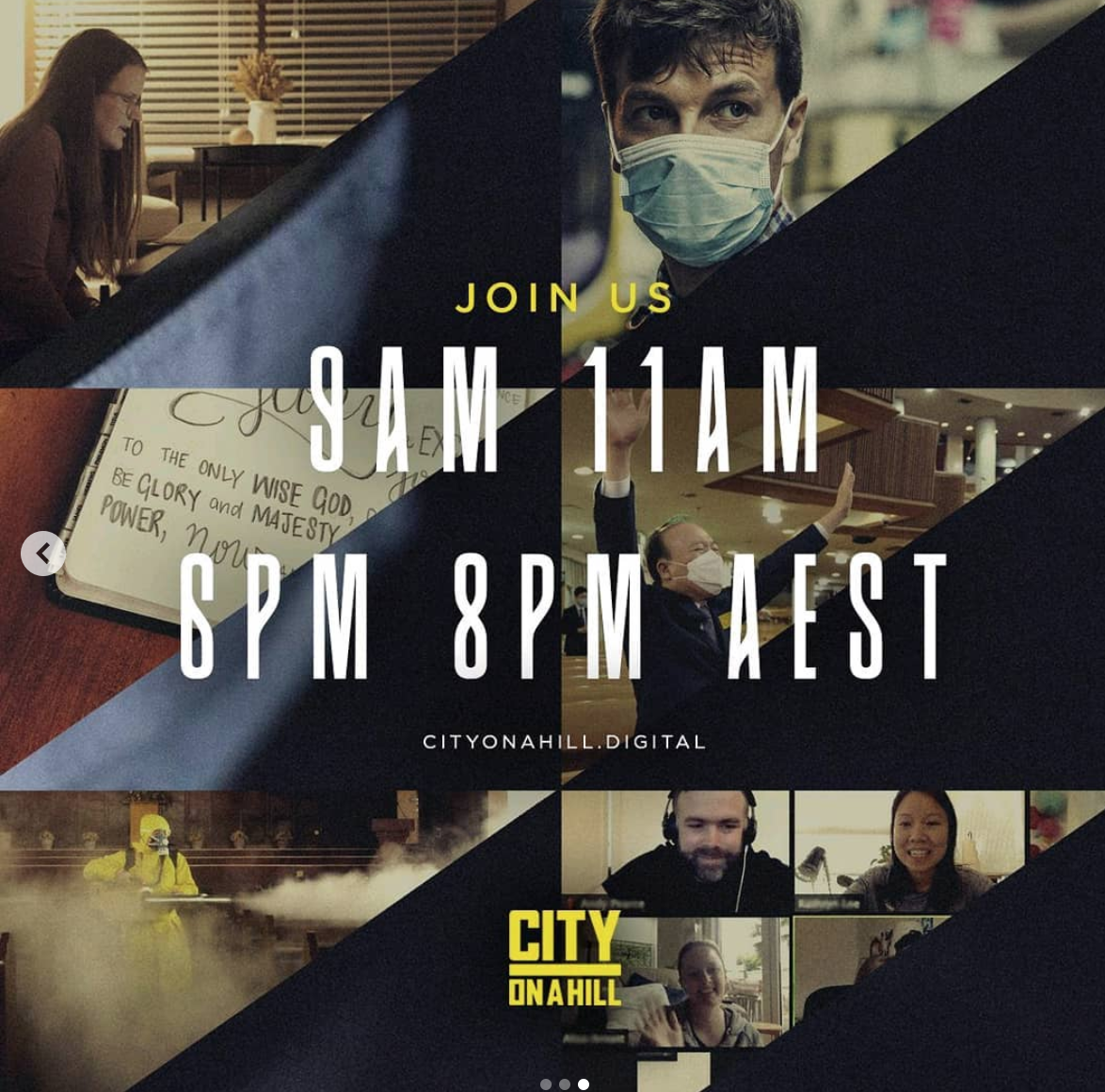 The church family at City on a Hill Surf Coast has seen God's kindness at work through this, 'We are just so encouraged to see first hand how Christ still builds his church in calamity. People have been added to our number via online services, these have led to personal calls, connection points and serving them during this season. Many in our church have deepened their relationships despite the lack of physical proximately. A crisis that could have led to separation has instead seen God bring people closer together and created opportunities to love'.
Surely, this effect is multiplied through every City on a Hill church family. Imagine, for a moment, the impact of this. Thousands of Christians encouraged and served, thousands more people reached in the name of Jesus. God gives good gifts. Praise God for his servants who use those gifts well—to magnify his name and build his Church.
Many Hear About Jesus' Resurrection
Campus Bible Study, UNSW
Campus Bible Study (CBS) is the Christian student group at the University of New South Wales. CBS runs weekly talks, bible studies, prayer meetings, outreach, training— and five on-campus churches. So COVID-19 has certainty posed a significant problem. Yet, God has been using CBS to bring people to himself since 1975, and COVID-19 has not put a stop to that. As CBS's Tim Rowe says, 'though the external appearance of the ministry has changed, the heart remains the same and students continue to be transformed by God's word and proclaim it to others.'
Zoom church services and bible study groups have been embraced enthusiastically. Tim says, 'New students have been able to join bible study groups for the first time. Students have been inviting their unbelieving friends to join their Zoom Bible studies or to watch streamed talks or Church services, and many have joined us'. With time and geography now non-issues, ministry partners from overseas and international students who have returned home can enjoy fellowship. Tim even reports that an international student, just two weeks ago, put their trust in Jesus for the first time via Zoom! CBS posted copies of the Gospels out to students, to read together and give to friends. 'Students have been going for walks and sharing the gospel with school friends who live nearby,' Tim says.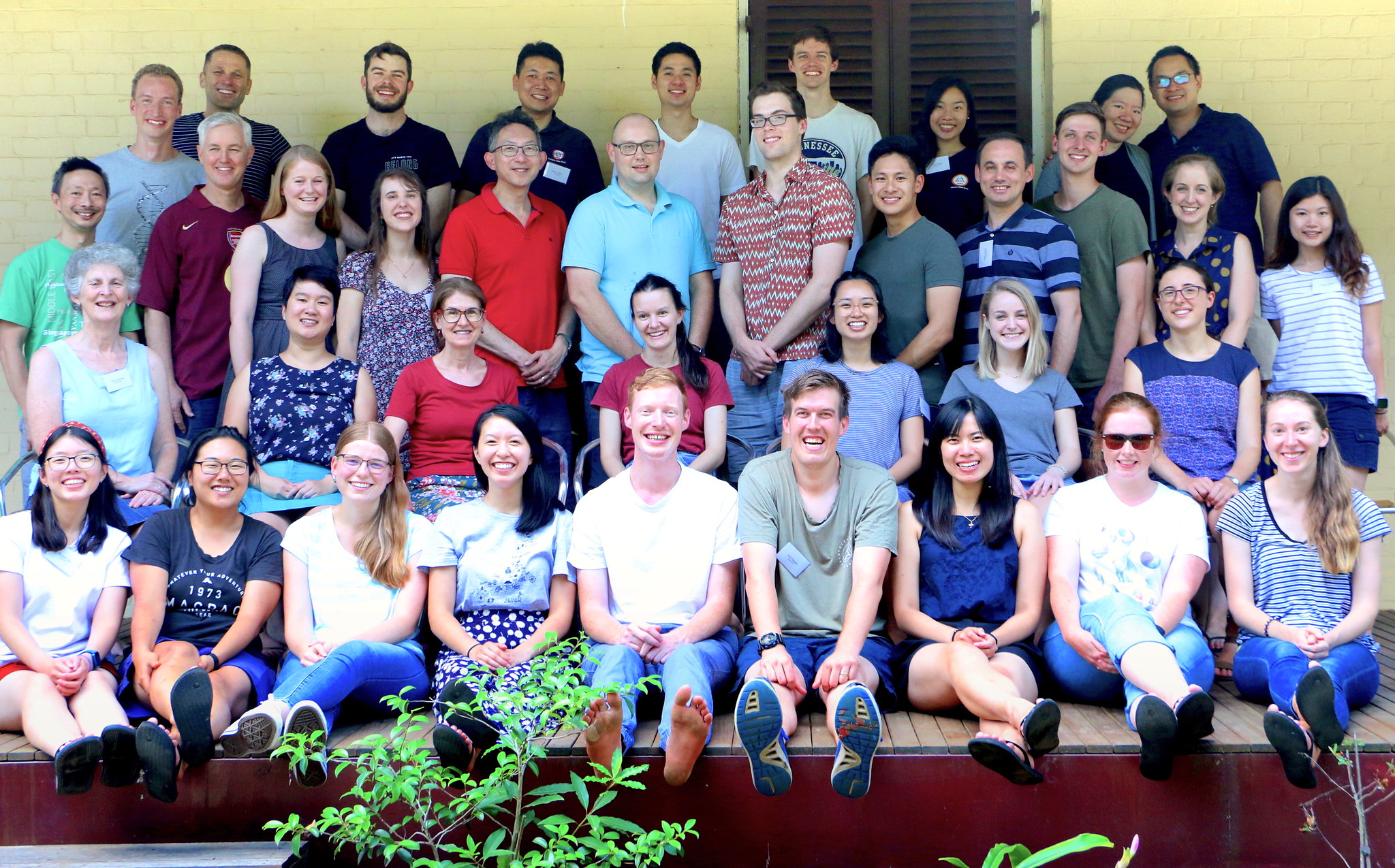 This past week, CBS' Mid Year Conference ran in an online format. God moved powerfully! Over 570 students and graduates attended, from China, America, Malaysia, South Korea, England, Singapore and around Australia. Plus, another 300 staff, students, supporters and families joined in for the evening sessions. The conference focussed on Jesus' resurrection—and Christ's victory over death was proclaimed and explained to Christians and non-believers alike, all around the world.
If you've got good news to share, we'd love to hear it. Please send us an email at [email protected] and share what God has been doing in and through you during COVID-19.