Sarah Kuswadi recently spoke with Laura Wolfenden about her changing experiences of ministry in Darwin and looking ahead to what's next.
SK: Can you tell us a bit about yourself and what it is you do with St Peter's Church?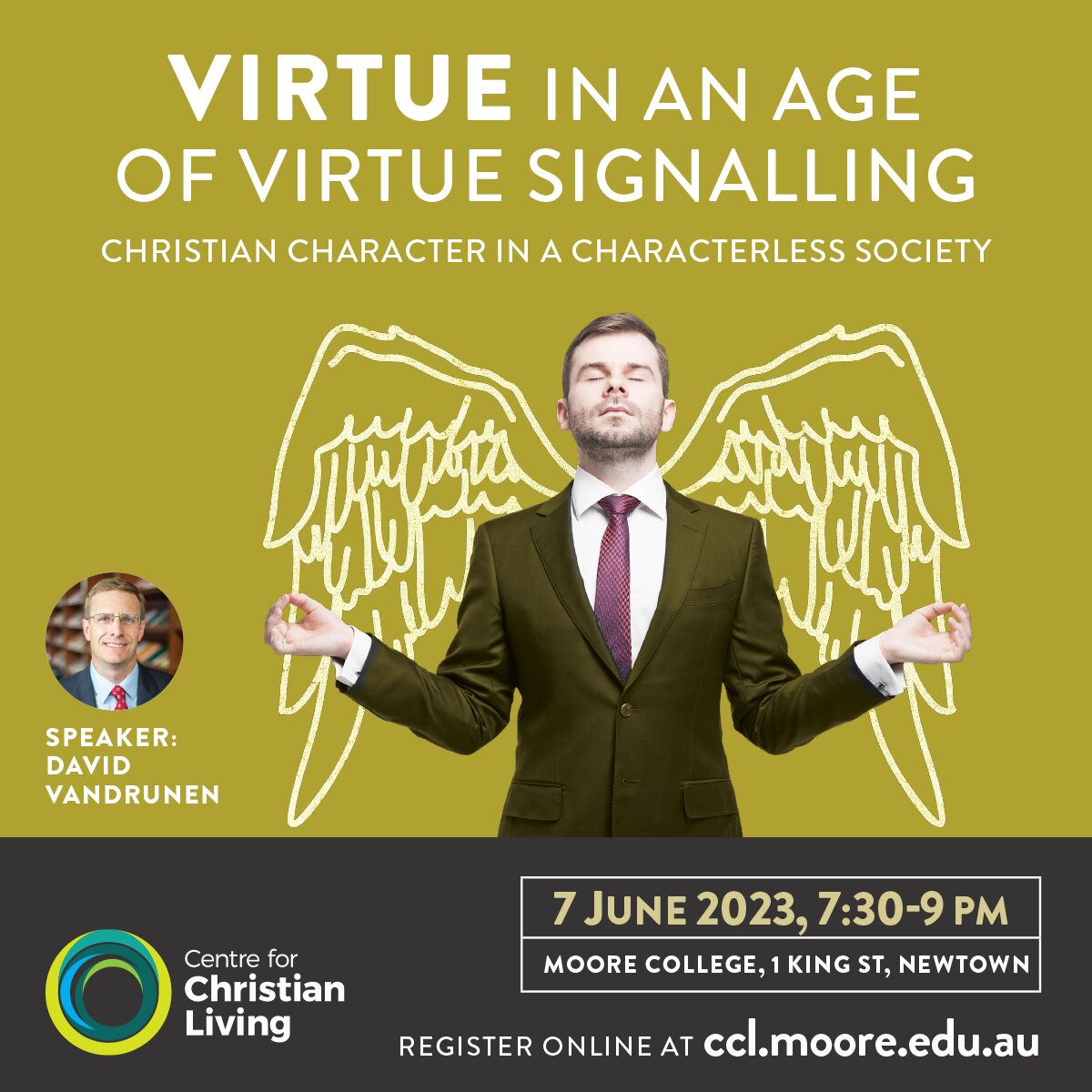 LW: I'm the Children and Families Minister at St Peter's Nightcliff. This is my seventh year in the role, after moving to Darwin in 2017. My role involves overseeing all the regular things we do for kids at St Peter's, including three lots of kids church each Sunday and our Friday after-school kids club FRESH. I'm involved in the programs and events we run throughout the year that involve kids, like church camps, school Scripture, Christmas and Easter services, and our holiday kids club MEGA. I also have general input as a member of the staff team
In my first few years in the role, I really enjoyed travelling around the diocese as a Safe Ministry trainer and collaborating with friends and colleagues at Scripture Union to launch kids ministry training days in Darwin and Katherine. We also had a memorable visit from Colin Buchanan during a cyclone— one of the highlights of my life!
In 2019 our church went through a hard time, that included losing an assistant minister—a position we only managed to fill again in 2022. So my first two years in the role were very different to the next three. Because Joshua, our rector, and I were the only full-time staff, I ended up functioning as more of a general assistant minister who happened to have responsibility for kids ministry. During the same period, Josh and I (with lots of church support) navigated Covid and a transition from two to three Sunday services. I also got married, took on a role with our youth ministry and supported Josh during the long recruitment process leading to the appointment of Jesse, our new assistant minister.
What are your short and long term hopes for your ministry?
This is a year of transition for my husband Zac and me, as we prepare to move back to Sydney in early 2024. This comes with grief as well as hope for the future. I'm leaving an incredible staff team and the most magical place to live. Zac moved up to Darwin as a pilot in 2018, leaving behind a church family in Ingleburn who are very dear to him. It's the right time for us to head back to Sydney and hook in there, which means that this year is all about equipping our leaders to keep kids ministry going and praying for someone new to oversee children's ministry into the future.
What is your background and what is something that's unusual about that?
I grew up going to a small reformed independent Baptist church in Smithfield, which faithfully taught God's word and encouraged us to live for Jesus. We started an annual holiday club when I was in kindergarten, and my friends and I grew up with our parents as the leaders. They acted in the skits and filled up the water coolers and cut felt and timber for our crafts, taking annual leave to do it. As soon as my friends and I were old enough we got involved in helping with creche, or in the kitchen, and by the time we were young adults we were running it ourselves with our parents as the support team. What an immensely privileged upbringing and model this was!
The truth is, all my life I've been surrounded by godly men and women who have supported and encouraged me to serve others with my time and abilities. This has continued into each formal ministry role I've had, from being an MTS apprentice with AFES in Newcastle to my time at Moore College, during which I was a student minister at Clovelly, and now my work at St Peter's. I was a single woman (until very recently) with complementarian convictions, and I was so well loved and championed by my colleagues. Getting married at the age of thirty-six was a complete surprise to me (not on the day, but in general!), and I thank God for this new and precious season with Zac. However, I remain deeply convinced of the blessing of singleness, whether for a season or lifelong, and I am keen for us to speak biblically and winsomely of its benefits, as well as its hardships.
What appealed to you about the role at St Peter's Church?
I had no intention of moving here before a Moore College mission in May 2016. Thankfully, God had better plans! As our team was exposed to life and ministry at St Peter's, I was completely taken by it. Joshua started chatting to me about the Children and Families Minister role he was developing, and it gelled with my passion for kids ministry and my past experiences developing after school and holiday programs. A lecturer at Moore strongly encouraged us to make the decision about our first role out of college based more on who we work with than the job we do. As I got to know Joshua, I was struck by his honesty and integrity, and his relational skills and good humour. These are character traits which have seen him lead our church, under God, through stormy seasons as well as fair, always pointing us back to the glorious gospel of Jesus. I honestly can't imagine any better ministry job or environment.
One result of this good working relationship is that I've had immense freedom to dream, suggest and try new things. In 2018 we became increasingly convicted of the intergenerational nature of biblical church life. This led to a focus on church as family which has shaped the way we speak, the programs we offer and the DNA of our services. Working here has encouraged me to be principled in ministry, making sure the 'why' is correct before rushing to the 'how'. This also enables us to experiment with different ways of doing things, in service of our mission to help everyone grow in Jesus. I am excited for the next person who gets to be part of this team.
My hope is to show a variety of different ways that women serve in ministry around Australia. What would you want to share with other women about what has equipped you for this role?
I look back over the last decade with great thankfulness to God for the ways he has cared for me and put me in ministry situations of nurture and encouragement. This doesn't mean everything has been smooth sailing, but I'm so grateful for the relationships built and training received. My time at Moore College was relationally rich and a marvellous time of theological growth and challenge. Moore College encouraged me to know God better; it encouraged me to read the Bible well, sitting under God's word and submitting to it and delighting in it. I cannot convey how necessary and vital this has been for the years of ministry which have followed.
With each passing year I learn more about my own inadequacies and insecurities, and more about God's word being sufficient to thoroughly equip us for every good work (2 Timothy 3:17). As all kinds of challenges are put to God's word, it remains true and good. It may be tempting to think that theological study takes people away from the coalface but that's nonsense. Theological education helps you remain at the coalface, equipping you to persevere in ministry. If you are privileged enough to be able to study God's word in a full time, residential capacity, I encourage you to jump at the opportunity.
Can you tell us about some things that you have learnt recently in your role?
Teaching kids is an unmatched privilege. It is just as beneficial for the people who do it as the kids who receive it. I love when my teachers exclaim over something in a part of God's word that they hadn't noticed or grasped until they tried to explain that scripture to the children. A few times a year I get asked about preaching to mixed congregations and with all the respect and good humour in the world, it baffles me that preaching to adult men is seen as the holy grail of teaching opportunities! Teaching children is an astonishing, stretching, joyful and rewarding task—who is equal to it? What an immense privilege to be involved in God's work, sowing seeds which we pray will bear fruit into eternity.
Is there a Bible verse that you often come back to for encouragement?
1 Peter 4:7-11 helps refresh and reorient me in the work of the gospel:
The end of all things is near. Therefore be alert and of sober mind so that you may pray. Above all, love each other deeply, because love covers over a multitude of sins. Offer hospitality to one another without grumbling. Each of you should use whatever gift you have received to serve others, as faithful stewards of God's grace in its various forms. If anyone speaks, they should do so as one who speaks the very words of God. If anyone serves, they should do so with the strength God provides, so that in all things God may be praised through Jesus Christ. To him be the glory and the power for ever and ever. Amen.