Christianity and Islam, Where to Start (Manuscript) by Samuel Green
One of the best books I read this year has not yet been published! Samuel Green's comparison of Christianity and Islam (forthcoming, Matthias Media) is full of profound reflections on both religions. Green shows us that the best way to begin engaging with Islam is to pursue a deeper understanding of biblical Christianity and proceeds to prove it with fresh insights into the imago dei; the nature of Scripture; the sonship of Christ, and God's immanence and transcendence. Along the way he also offers astonishing new (and potentially devastating) deconstructions of Islamic objections to the divinity and death of Christ from the Quran itself. This is the best book I have read in this field and should prove to be an enormous help to Christians who want to understand both their own faith and that of their Muslim friends.
Thinking Through Creation by Chris Watkin
Watkin's book (along with Green's) should be compulsory reading—especially for Christian students. (See my review here)
Watkin's book (along with Samuel Green's) should be compulsory reading—especially for Christian students.
Look and Live by Matt Papa
The ultimate goal of theology is not more knowledge but adoration. Matt Papa gets the balance right (and his theology mostly right)[1] in this short, easy to read, but incredibly encouraging, series of meditations on God's glory and goodness.  Read this and get it for friends of all ages (my 18-year-old daughter stole my copy as soon as I had finished it—good one, Emma).
A Gentleman in Moscow by Amor Towles
Towles' novel about an aristocrat confined to the Moscow Hotel in the wake of the revolution may be too mild to be entirely plausible, but its delights more than make up for that. Towles writes effortless prose and his protagonist is a wonderful specimen of sophisticated charm, common grace and decency. A good read for fans of Alexander McCall Smith.
When the English Fall by David Williams
As someone who tries to write fiction every now and then, I'm always interested in seeing how Christian writers get past the defences and prejudices of a secular world. David Williams shows us one way with his apocalyptic story about Pennsylvania Amish farmers surviving—and trying to work out how to help—a chaotic post-technological America. As Jacob, the diarist who is writing the story, reflects on the situation we see his faith, his gracious heart and his sober awareness of human failure both within and without the church. Because of the quality of his writing—and also because his protagonist is sufficiently removed from the expected face of American evangelicalism—Williams gets away with it. Fans and critics of the Benedict option should also find interesting material for reflection here.
The Righteous Mind by Jonathan Haidt
Psychologist and philosopher Jonathan Haidt is a liberal atheist who believes that evolutionary history is the key to understanding our moral nature. Unexpectedly, he is also one of the most thoughtful, reasonable and fair-minded public intellectuals in contemporary America. In this book he attempts to step back from the furious debates that divide the modern West in order to show the underlying sensibilities that produce liberal and conservative opinion. Christians won't agree with everything in this book, but there is much that will help us think about how to think about—and graciously respond to—the society that surrounds us. Get a taste of Haidt from this interview with TGC's Collin Hansen here, and this older interview with Michael Duffy.
Things We Know Without Naming by Cathy Altmann
A few years back I had the great privilege of doing the design and layout of Cathy Altmann's first book of poems, Circumnavigation. In this lovely new collection, Altmann reflects on life, loss, relationships and home; distilling the joy, sadness and hope of human life lived in the shadow of the Truth.
Circe by Madeline Miller
Madeline Miller's retelling of the Circe myth (Circe is the nymph/witch who turns Odysseus' crew into pigs) presents the Greek gods and Titans as monstrous children. Circe herself—not quite god and not quite mortal—becomes an allegory for something much more sympathetic and tragic. There is nothing explicitly Christian here, but Miller's depiction of the immoral and bestial pagan deities confirms the ancient indictments of Tertullian and Augustine, and—more significantly—reminds us of how desperately we all need a God who is infinite and good. Circe is learned, lyrical and deeply moving.
Miller's depiction of the pagan gods confirms the ancient indictments of Tertullian and Augustine, and reminds us of how desperately we all need a God who is infinite and good.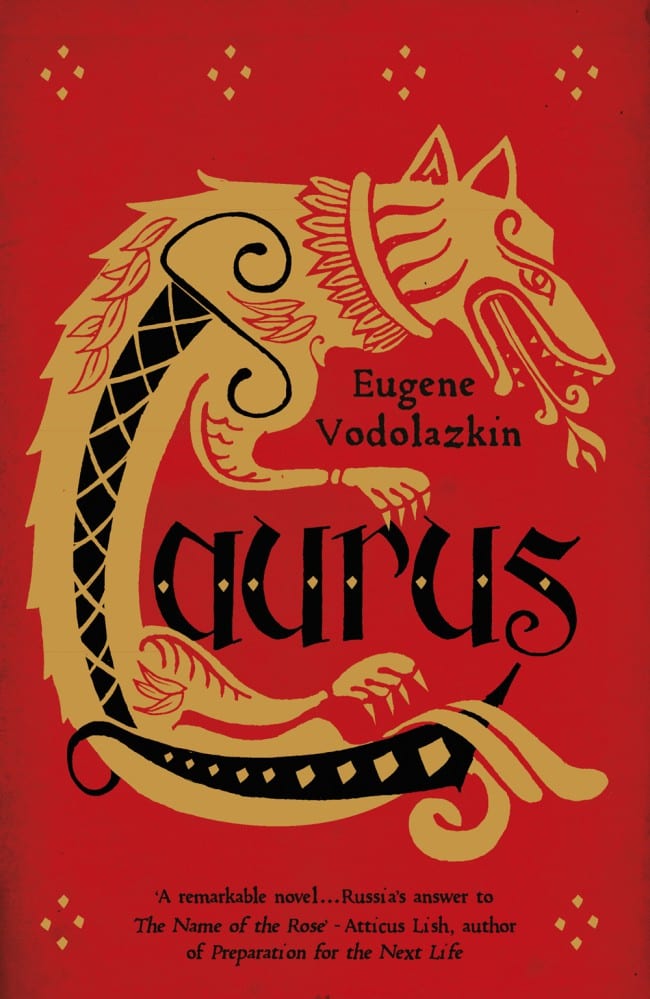 Laurus by Eugene Vodolazkin
I don't remember how I came across this book but I'm glad I did. Russian medievalist and literary critic Eugene Vodolazkin tells the tale of Arseny—a 15th century "holy fool", caught between guilt and grace, the past and the future. The magical realism of the tale plays games with time in the Spirit of One Hundred Years of Solitude, but the religion is all Russian. Laurus provides insights into the Eastern Middle Ages and should make reformed readers appreciate the privilege of knowing Christ's forgiveness is free and complete. I also read The Aviator by Vodolazkin which wasn't quite as strong.
The Narrow Road to the Deep North by Richard Flanagan
I discovered that I could borrow ebooks and audiobooks from my library this year, and basically doubled the number of books I read. Flanagan's novel of Dorrigo Evans—a Weary-Dunlop-like figure both made and unmade by the Burma Railway—was one of these. This is a book I probably wouldn't have read without the new technology—and it was hard-going in some spots—but I was haunted by its tough beauty.
All Systems Red by Martha Wells
Martha Wells' "Murderbot" tetralogy tells the story of a passive-aggressive security robot who has hacked its governor module and just wants to go away and binge-watch soapies. It's exciting, hilarious, enormously fun and often poignant. As the sec-unit roams the galaxy seeking to uncover the secrets of various corrupt companies who have crossed its path, he/she keeps being reluctantly drawn back into relationship—both with other Artificial Intelligences and with small bands of humans who desperately need protection (and who he/she needs too). I am looking forward to borrowing the last ebook in the series.
---
[1] It is unfortunate that, in his section on the Trinity, Papa repeats the misinformed objection that the sun-radiance analogy is Arian. What does Nicaea's "Light from Light" mean if not this? This analogy was a favourite of Athanasius (arch-opponent of Arianism!) and many other orthodox fathers, who used it to show that the Father and Son share a common nature (light) and that the latter is necessarily generated by the former (no radiance, no sun). Follow these sample references (there are many others) to see what I mean: Athanasius, On the Decrees…, 23-24, Intro. to Prov 8, 18.33 ; Gregory of Nyssa, Against Eunomius 3.1 (final lines); Hilary of Poitiers On the Trinity, 6.12 ; Chrysostom Homily IV, 2.