In Titus, Paul creates an indisputable link between faithful doctrine and faithful living. God's people must learn to devote themselves to sound doctrine and good works (Titus 1:13-14, 3:8). God's leaders are to be above reproach in both their teaching and their conduct (Titus 1:7-9, 2:7-8). God's gospel is to impact not only our minds, but our lives. It trains us to "renounce ungodliness and worldly passions, and to live self-controlled, upright, and godly lives" (Titus 2:12).
In light of these truths, here is a list of six books I read this year. Some teach sound doctrine necessary for Christian life and ministry. Others contain stories of those like Paul and Titus—godly examples to learn from and imitate.
1. Thank God for Bedtime, by Geoff Robson
Who knew that the Gospel impacts our sleeping habits? Robson introduced me to two important truths:
1. Sleeping is "a dose of humility" (p. 34). To go to sleep is to admit God is in control, and I am not. While God never sleeps, I must, and the world will continue without me.
2. Sleeping is preparation for death. Believers who have since died are described as having "fallen asleep" (1 Thessalonians 4:14). So I can fall asleep—literally or figuratively—because I am at peace with God. Either way, our Father says: "Sleep, beloved. Sleep—but know that you will rise again." (p. 143).
Sleep, beloved. Sleep—but know that you will rise again.
2. 21 Servants of Sovereign Joy, by John Piper
Dense and long, but oh so inspiring. In this compilation of The Swans are Not Silent series, Piper writes of 21 Christian men from throughout history. The subtitle is brilliant: "Faithful, Flawed, and Fruitful". These men are extraordinarily faithful in the midst of great adversity, but they are also flawed. Unlike other authors, Piper doesn't shy away from describing these saints' struggles with sin. He does this to show the glory of the One who worked through them to bear much fruit. By hearing of men like Charles Spurgeon, Augustine and William Tyndale, I was encouraged toward a life that exalts Christ by being rooted in scripture.  
3. Then Sings My Soul, Philip Percival
An introduction to the theology of singing. Of particular note is that Percival explains singing's purpose. Singing is a way to pray to and praise God, but it also enables us to teach and encourage one another. Since all congregation members sing, Then Sings My Soul is relevant to all believers, not just the church musicians among us. 
4. Between Heaven And The Real World, Steven Curtis Chapman with Ken Abraham
A book that will pull on your heart strings. I reread Steven Curtis Chapman's autobiography earlier this year, and have grown up listening to and loving his music. He shares the stories behind some of his most well-known songs, including the tragic death of his five-year-old daughter Maria. Like his music, Chapman's writing testifies to God's faithfulness. It is as though Psalm 34:8 is his life's declaration: "Taste and see that the LORD is good, blessed are all who take refuge in Him." As readers are grieved by life's-lows, they can join Chapman in trusting that "Beauty Will Rise".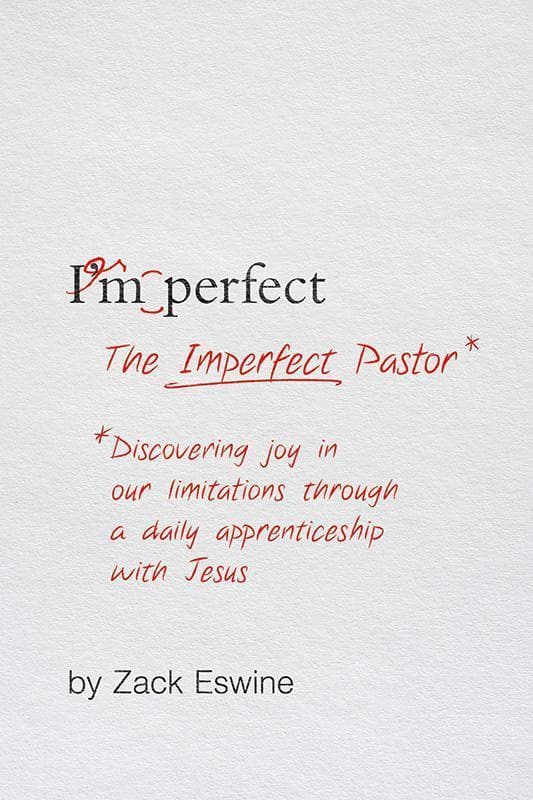 5. The Imperfect Pastor, by Zack Eswine
Perhaps the book I disliked yet loved the most this year. Disliked because it uncomfortably uncovered pride I didn't know existed. Yet loved because it directed me toward Christ. Two particular lessons come to mind. This first one is at the heart of the book: "you were never meant to repent" for failing to "know everything, fix everything, and be everywhere. You are meant to repent because you tried". Secondly, Eswine made me consider what greatness looks like and directed me to Jesus' words (Mark 10:42-45). This prompted questions like: Am I willing to hold a spaghetti covered hand and weep? To kick a ball in my dress shoes or wet my sleeves washing dishes? 
As a non-pastor, some of the latter chapters of this book were not particularly relevant. Yet despite its title, the principles in The Imperfect Pastor would be thought provoking for all involved in leading or overseeing ministries.
6. A Company of Heroes, by Tim Keesee
Here are stories that are Hebrews 11-esque: Christians courageously living and sometimes dying for the sake of the gospel. Keesee's regular coffee musings interrupt his pace and flow (much like this sentence!). Yet A Company of Heroes is still commendable. In his work with Frontline Missions International, Keesee travels to little-known places to meet with otherwise little-known individuals involved in gospel work. These men and women, although despised and rejected by many, are those of whom "the world [is] not worthy" (Hebrews 11:38). And so they are worthy of our imitation, as we seek to be those who devote ourselves to sound doctrine and good works.