2021 was a year of unsolicited free time at home, virtual book stalls, and the 'click and collect' service at my local library. It was the perfect storm for my reading habits. Consequently, I read a lot of great books this year. All offered substantial food for thought. However, some books—those featured today—did more than stimulate my mind. They also provided deep comfort for my soul, a much-needed reprieve after the challenges of the past two years.
Some of these books did more than stimulate my mind. They also provided deep comfort for my soul
These books come from authors who've thought deeply about suffering and pain in the Christian life. Some provide a sober reminder of our finitude. Some bear witness to the doggedness of sin, both in our enemies and ourselves. All of them exhort their readers to remember and rest in God's promises. These books have enlarged my understanding of God's sovereignty and compassion amidst grief, abuse and poor choices. They have helped me to lament before the Lord; to ask him 'why' in my confounding. They have left me with a deeper assurance that he is in control.
Gently and Lowly: The Heart of Christ for Sinners and Sufferers by Dane Ortland
What does Christ feel towards you when you sin? Is it anger, pity, or compassion? If one, why not the other? If all, how? These are the questions that the book seeks to answer from God's word. Gentle and Lowly is a book of comfort for Christians who look at their lives and 'suspect we have deeply disappointed [God]; for those who, whether unconsciously or not, have 'an increasing suspicion that God's patience with [us] is wearing thin' (p. 1). Essentially, this book is for every Christian at some point of their walk with the Lord.
Gentle and Lowly lays open the gentle, long-suffering, and compassionate heart of our Saviour Jesus Christ towards those who repent. In short chapters, Ortlund presents the everything-ness we have in Christ. He is your tender friend; his Father is the God of mercies; he will never cast you out; his heart yearns for you. Although this book speaks unequivocally about God's lavish grace in Christ, it evoked in me a greater desire to please God rather than a gleeful excuse to dabble in sin. It is remarkably difficult to celebrate God's grace without cheapening it. This book has handled the topic with great precision. It is one to discuss, re-read, and give to others.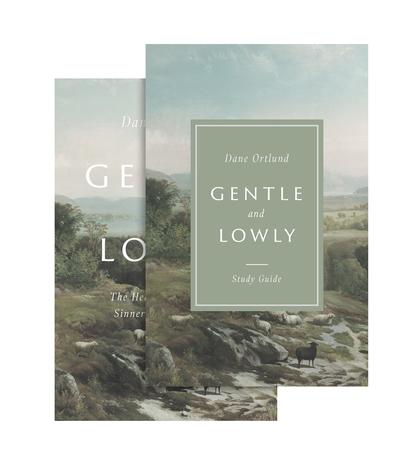 The Hiding Place by Corrie ten Boom, with John and Elizabeth Sherill
This is a classic autobiography that (among other things) asks why a good God would permit suffering—especially the sufering of those who love him? The faith that led the ten Boom family to shelter Jews during the Nazi rule in Holland also brought persecution, and punishment in various concentration camps. How does faith survive in the bleakness of a dank, musty prison cell? I learned two things from Corrie's faith: first, to pray as soon as you catch yourself in worry—Corrie's testimony was interjected with short prayers that were contemporaneous with the unfolding of events in her life. The second thing was to pray specifically for the steadfastness of my faith. I want a faith like hers; I want to remain firm in the face of evil and heartbreak. Turning to God's word, it was incredibly comforting to hear him affirm my desire. He promises to keep those who are his until the very end—as he did with Corrie:
To him who is able to keep you from stumbling and to present you before his glorious presence without fault and with great joy – to the only God our Savior be glory, majesty, power and authority, through Jesus Christ our Lord, before all ages, now and forevermore! Amen. (Jude 24-25)
Devoted: Great Men and their Godly Moms by Tim Challies
Behind every godly man is (probably) a praying mother. Tim Challies walks us through brief biographies of 11 influential men and the mothers who played an influential role in their conversion story. Against current society, which both idolises and despises motherhood, it was refreshing to read accounts that subvert both tendencies. God can and does use mothers powerfully, but often in the midst of their sins and weakness. I enjoyed reading about Augustine's praying mother; the 'deep but simple' faith of Ruth Piper; the way Eliza Spurgeon clung to her son Charles, pleading for him to turn to Christ. I loved how this book celebrates motherhood as a vocation, recognising it as an effective training ground to model godliness and pass on spiritual instruction. This book is an encouragement for mothers to take advantage of the little time they have with their children as their primary spiritual instructors. For those called to serve in the seemingly ordinary task of raising children, remember:
…as you give yourself to ordinary study of the Bible, ordinary service, and ordinary tasks, know that God often uses such faithfulness to bring about extraordinary things. (p. 85)
The Creaking on the Stairs: Finding Faith in God through Childhood Abuse by Mez McConnell
This book helped me to join Mez in his yearning for a new world.
This is easily the most heart-wrenching and challenging book on my list today. Mez McConnell is a pastor who works to plant churches amongst Scotland's poorest communities. In this book, he intersperses his childhood story of abuse and neglect with reflections on God's grace over his life, ultimately bringing him to know the comfort, righteousness and judgement of a Saviour named Jesus Christ. I bought this book in April, and could only bring myself to read it (slowly) in August. Mez's story is incredibly sad. It troubled me to know that millions of children suffer silently in unsafe homes. However, for this reason, Mez's book is also incredibly important. It made me consider the wretchedness of sin that harms the most vulnerable. This book has also helped me to join Mez in his yearnings for a new world—one where our good Lord and Saviour occupies the highest throne; where no positions of authority will instil fear; and where the child can lie safely with the lion. Come, Lord Jesus.
The Good Life in the Last Days: Making Choices When Time is Short by Mikey Lynch
We know that Jesus is coming, and time is short. But does that mean that life on earth will be all suffering and sacrifice? Is it still good to find joy in all the good gifts that God has given to us, like marriage, hobbies, travel and career opportunities? Taking one step further, is it okay to pursue these things? Working primarily off Paul's teaching in 1 Corinthians 7, Mikey helps us to think through where we are in God's historic salvation plan: the reality of the shortness of time; Jesus' call for single-minded devotion (and yet the freedom I have in Christ when making decisions); the complexities of living in the world; and the multiple good options that God has seen fit to provide me with.
There is a provocative challenge at the end of the book that perhaps all I need to do is think wisely, pray, and then just 'do whatever I want.' This book helpfully distinguishes the non-negotiable call to give up our lives for Jesus, yet the negotiable expression of this devotion. This book provides wisdom on what the good life is for Christians, how we can make our days count, and why we can do so with flexibility, freedom and contentment.