The third season of the much-loved, award-winning, wildly successful Apple TV series is here and I'm desperate to see if Ted Lasso maintains the deeply Christian characteristic that sets it apart from so much TV.
Ted Lasso, a bumbling, optimistic American football coach, is brought in to train a hopeless English soccer team. At the start of the series, we're tempted to join the perplexed Brits in dismissing this clueless human-maché of Mid West county fairs, apple pie, and Dolly Parton quotes. But it is not long before we are won over by his relentless optimism, humour and grace in the face of hostility.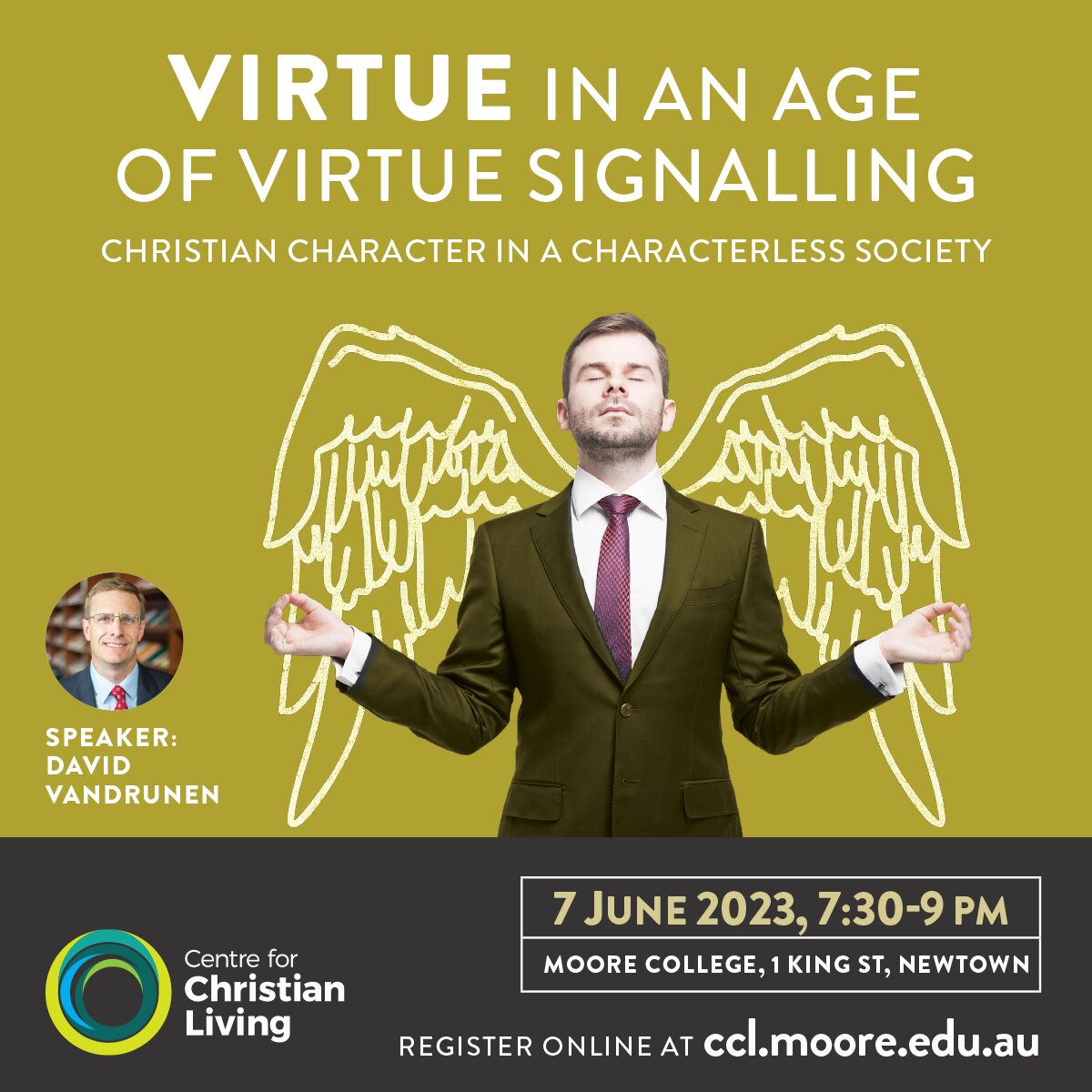 The series is the result of an effort by creator and star Jason Sudeikis to make a comedy that was uplifting and optimistic. They poke fun at self-motivation ("Do you believe in ghosts Ted?", "I do, but I think it's more important for them to believe in themselves"), but remain committed to hope and positivity ("I do love a locker room. It smells like potential"). Ted Lasso managed to win a massive and devoted audience, winning over many of those who were initially sceptical of the project.
On Many Levels it Is Far from Christian
Many of the ideas and emotions expressed in Ted Lasso are standard twenty-first-century fairy floss: "don't listen to me," Ted urges, "just listen to your gut, ok?" So also, another character declares that they have resolved to do "what's best for me and my personal journey." Its view of love and sex is often superficial and adolescent. For example, a friend calms Ted's anxieties after an out-of-character one night stand, by simply asking, "Did you have fun?"
The series is peppered with frequent juvenile swearing and some crudity, which is at the same time contextually accurate (the show is centred on a football locker room, after all) and a little bit weak (those things being the cheap resort of stand-up comedians who don't really trust their work). Having said that, overall the AFC Richmond locker room more resembles a Bluey playground episode than any locker room I've ever been in.
People find meaning, salvation, harmony or transcendence in alcohol, sex, fame, love, self-acceptance and psychology.[1] Religion is almost entirely absent and Ted's psychologist is probably the closest any character comes to an overtly Christ/Saviour figure.
But on One Deep Level it Is Profoundly Christian
As you binge your way through Ted Lasso you will warm to the ridiculously flawed characters, you will be surprised by the non-puff-pastry plots, and you will be quietly astounded by the presence of something that is practically non-existent in contemporary popular culture. A characteristic found in few other characters, in hardly any shows or movies—and almost never with the degree of centrality with which it features in this show. This characteristic is the love of one's enemies, compassion in the face of hostility, kindness in the face of aggression; poise, calmness and grace in the face of nastiness, disdain and mockery.
Now, there are movies about love for those who are hard to love, such as the piercingly beautiful French film Hors Normes, about a real-life association that enlists troubled teens to look after autistic children. And there are intense films about staggering self-sacrifice, such as the recent Sandra Bullock movie The Unforgiveable. But love for an enemy? A hostile peer, of equal standing, spewing abuse to your face? The only example I could think of off the top of my head was the action movie scenario where Indiana Jones reaches out to his enemy, after having spent ten minutes trying to slug, brain, stab, shoot, and strangle each other to death, because "Oh no, you're going to fall into the rock-cruncher, give me your hand!".
From the very first episode, Ted accepts the abuse and vitriol hurled in his face with calmness and dignity. He responds with grace, absorbing the sting and moving towards people, like a mastermind where every action is simply part of a genius plan. That plan is devastatingly simple. It's not the success of Richmond in the league, it's not his own career advancement. Ted's 'plan' is accepting people as they are and seeking their best. Translated into Christian categories, it is a deep commitment to the good of the other. It is love. Of course, people's greatest good and need is to meet Jesus. Of course, Ted is flawed, needy and naïve. Ted believes not in Jesus but in "communism, rom-communism, that is, and if Tom Hanks and Meg Ryan can go through some heartfelt struggles and still end up happy, then so can we." But don't let that hide the deeply strange kind of love on display here. Ted responds to hostility with love in a concrete way that is almost never seen in popular culture.
There are many reasons love of enemies is absent in drama. One simple reason is that it reduces drama. Another reason for its absence is it's incomprehensible. Ted's behaviour is confusing to the doubtful football players, to the sceptical journalists and to the hostile supporters, who don't know how to respond. It's perplexing to the viewer also, conditioned as we are to the real world where loving enemies doesn't make any political, economic or moral sense.
Christianity, Culture and Loving Your Enemies
Modern Western society is drenched with the impact of centuries of Christian morality, even if, like any good teenager, it is generally ignorant of the influence of its parents while loudly scorning them. The widespread belief that care of the poor and concern for the victim are good things are fruits of Christian morality, as Nietzsche lamented. This is also the case with Ted Lasso. Mike Frost points out that whereas this sort of American character in popular culture would normally be religious (like Kenneth in 30 Rock or Ned Flanders in The Simpsons), Ted doesn't touch religion.[2] The Christmas episode in season 2 celebrates thoroughly Christian outcomes, like hospitality to strangers, selfless care and the beauty of giving, but is described as "Santa's birthday". At best, the theme of loving your enemies in Ted Lasso is another secularised vestige of Christian morality. Despite the popularity of this show, I'm not so sure that this will lead to a widespread popularisation of loving one's enemies. It's too strange. It's too hard. It doesn't make sense.
For Christians, this theme is a powerful reminder of what Jesus calls us to when he tells us to take up our cross and follow him. There are many things we are called to do by Jesus, including contending for our faith, calling out hypocrisy and caring for the poor. But while these things are embraced by others, in the context of their own causes and convictions, very few consistently strive to love their enemies. It often doesn't obviously advance your cause. It appears counterproductive. It's really, really hard. It's also, one of the most clearly, uniquely Christian things we can do. Loving our enemies doesn't mean that we never boldly stand for truth or justice. But it does mean thinking through each of our responses to see if it is geared towards our enemy's good. Some of us have little opportunity to love our enemies because we shrink back from any potential conflict. By contrast, Ted puts himself forward, is willing to be the oddball, the fish out of water. You can't love your enemy if you don't engage meaningfully with others who are different to you. You can't love your enemy if you don't love people enough to speak of Jesus and create potential religious and anti-religious 'enemies'.
Some of us have plenty of opportunities to love our enemies when we're on Facebook or Twitter or Discord, engaging in vigorous debates. Remember: what counts more than anything, more than even someone being wrong on the internet, is loving your enemy. Nothing you do in your response is more uniquely Christian than that.
I'm looking forward to seeing more examples of how to respond to hostility with love in season 3 of Ted Lasso. But even more, with the help of the Holy Spirit, following the example of Jesus, I look forward to seeing and experiencing the love of enemies in real life. In the face of snide asides, condescension or vitriol: I aim to blink, pause, pray, absorb, and then smile, love and move towards my enemy. Like Ted. Like Jesus.
---
[1] In a homage to Scorsese's underrated film "After Hours", a special surreal episode follows Coach Beard's bizarre night out. Perhaps this could be seen as something of an ecstatic, transcendental journey?
[2] Mike Frost, "Ted Lasso—the Promise of a Christless Christianity" at https://mikefrost.net/ted-lasso-the-promise-of-a-christless-christianity/.