When I went to sleep last Thursday I didn't expect to wake and find that the topic of hell had become a national conversation piece. While we cannot control the public conversation with all its warts, snark, and well-meaning contributions, we can take responsibility for how we speak about what is a grave issue; the eternal state of people.
Meanwhile, like Nero plucking his harp while Rome burned, columnist for The Sydney Morning Herald, Greg Growden, joked that "Folau's version of hell, surrounded by drunks, homosexuals, adulterers, liars, fornicators, thieves, atheists and idolaters, actually sounds like good fun—especially if it excludes narrow-minded sporting identities."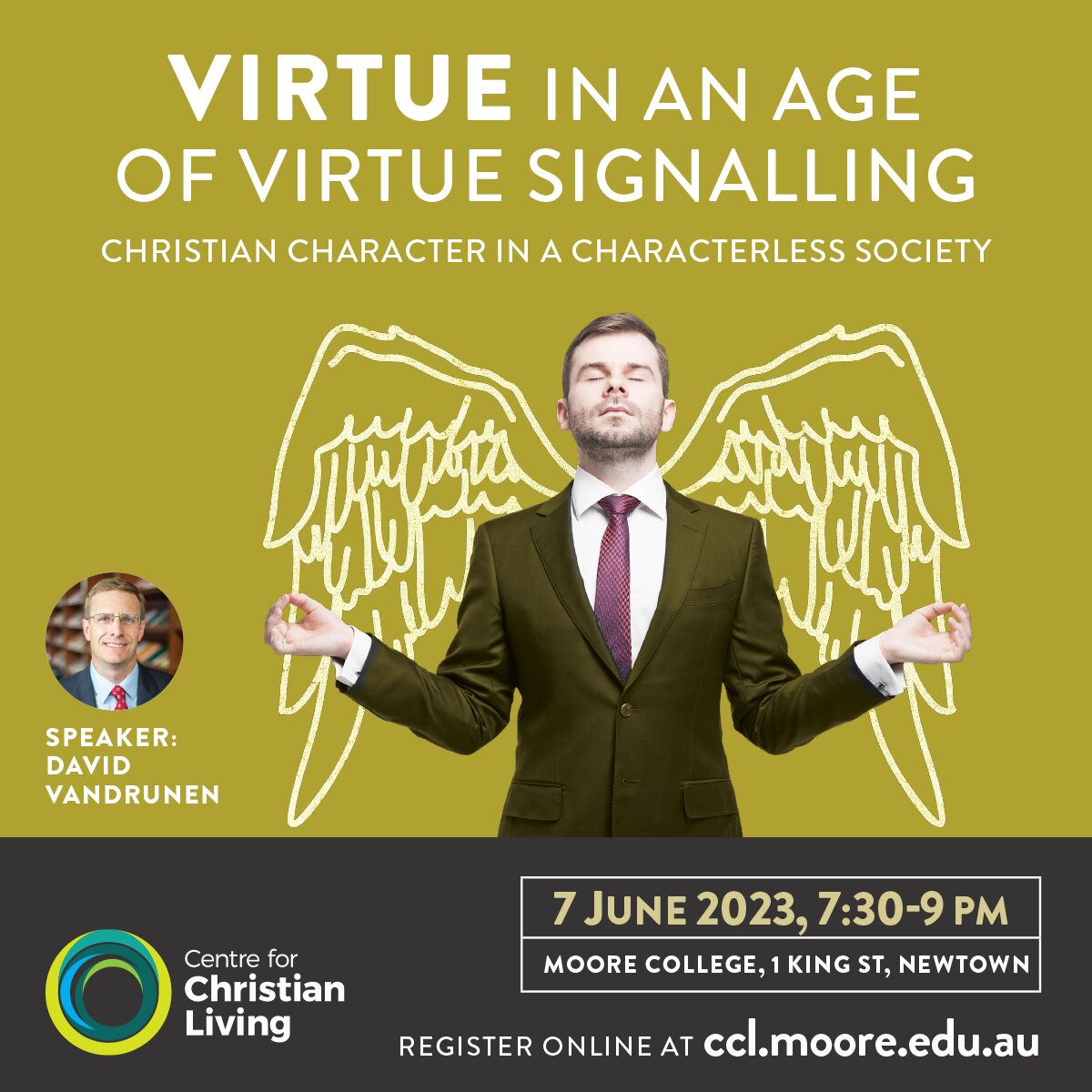 I don't know anyone who enjoys talking about hell. It is a truly horrific subject. This doesn't mean that we avoid or downplay what the Bible teaches. But we should approach the topic of hell with great care and earnestness.
Hell is a truly horrific subject. This doesn't mean that we avoid or downplay what the Bible teaches. But we should approach the topic of hell with great care and earnestness.
Unbelievers are poking fun at Israel Folau's comments on hell with hackneyed jokes and Memes. There are Christians squirming uncomfortably as though a cactus needle were stuck erect in their chair. Hell makes people angry and dismissive, generating a range of negative reactions. So, how should Christians approach the subject of hell?
Here are 4 words of advice for talking about hell
1. Be biblical
Hell is a Christian doctrine. Hell (or Gehenna) is taught and affirmed in the Bible as a real place of eternal judgment. This notion of a final judgment is included in the historical Christian Creeds and Catechisms, as well as in doctrinal statements for Christian churches throughout the ages. Such as …
He will come to judge the living and the dead. (Apostles Creed)
What is the misery of that estate whereinto man fell? A. All mankind by their fall lost communion with God are under his wrath and curse, and so made liable to all the miseries of this life, to death itself, and to the pains of hell forever (Westminster Shorter Catechism, Question 19)
The resurrection of the dead, and the final judgment of all people by the Lord Jesus Christ. (article 8, Baptist Union of Victoria Doctrinal Basis)
Jesus taught about hell frequently, and as others have observed, the topic was on Jesus' lips more than anyone else in the Bible. In his own words …
"Do not be afraid of those who kill the body but cannot kill the soul. Rather, be afraid of the One who can destroy both soul and body in hell." (Matt 10:38)
"But the subjects of the kingdom will be thrown outside, into the darkness, where there will be weeping and gnashing of teeth." (Matt 8:12)
 "'Depart from me, you who are cursed, into the eternal fire prepared for the devil and his angels…  "Then they will go away to eternal punishment, but the righteous to eternal life." (Matthew 25:41,46)
While Bible writers, Jesus in particular, use various metaphors and analogies to convey the awfulness of hell, they do so, not to obscure its reality, but to communicate the finality and dreadful realism of what hell signifies. There is no benefit in Christians downplaying the Bible's teaching on hell or concentrating on speculations and theories of what hell may or may not be: the Christian's responsibility is to be biblical. By that I mean, read, understand, and communicate what the Bible teaches about hell. In talking about hell, use the range of words and reasoning that is offered to us in the Scriptures—not ignoring the contexts and arguments in which the concept appears. Such diligence will aid us in speaking of hell accurately and helpfully.
Indeed, it is difficult to explain the Christian Gospel without reference to judgment, given that the Gospel is about redemption from Divine judgment. Whereas we tend to view the Gospel through the lens on anthropological needs and problems, the Bible also views salvation in light of Divine categories (justice and the right satisfaction of God's righteousness). We obscure God's glory and we diminish the human condition when we ignore or downplay this doctrine, like a Doctor talking of a patient's terminal cancer as though it was a bruised knee.
2. Be loving and earnest
Speak about hell with soberness and with tears. Talking about hell isn't judgmental; it is an act of love. Of course, people can speak about hell in a judgmental and unhelpful way, but people can also explain the Bible's teaching on hell with sincerity and clarity because they love their friends and neighbours.
3. Appeal to notions of ultimate justice
The Bible doesn't present hell as a Russian gulag; unjust, mean, cruel, and unnecessary. It is, rather, a just outcome and the place where people prefer to be. The natural consequence of life lived for self. While Greg Growden and others might joke about Folau's list of transgressions and how many they have broken, the reality of such things is far from funny. Marital unfaithfulness destroys lives and families. Lying breaks the bond of friendship. Theft is a betrayal of trust and leaves victims frightened, and at times, financially destitute.
Our nation, for all its blessings, is filled with extraordinary pain and sorrow caused by the greed and hate of its citizens. We are governed by thousands of laws because we don't trust one another and because we feel the necessity to guard ourselves against each other. Our judicial system, for which we should be thankful, is not beyond making mistakes and many who perpetrate crimes escape justice, and many of the deepest wounds are not the result of criminal activity but moral and personal assault. Where is the justice for such?
Our nation, for all its blessings, is filled with extraordinary pain and sorrow caused by the greed and hate of its citizens. We are governed by thousands of laws because we don't trust one another and because we feel the necessity to guard ourselves against each other
Do we not long for a justice that is altogether right and comprehensive? Do Australians not hope that no evil will escape the attention of justice? I suspect that there are very few Australians (no matter what their religious beliefs) who do not (at least on some scale) believe or wish they could believe that hell exists for some people. One of the things the Bible does is to show us that the problem is not only external and persistent in society, but it derives from hearts that seek to define life without God: the problem lies within each of us. In other words, we may desire justice when others are guilty, but we long for mercy we realise our own guilt.
The point is, God offers justice, the kind of justice the world is ultimately looking for, and yet paradoxically does not wish to be true.
4. Don't forget the gospel
Our message isn't merely hell, our message is the good news of Jesus Christ, which includes salvation from hell, and the forgiveness of sins and the gift of justification, regeneration, adoption, and eternal life. The Gospel is good news because what is deserved is taken from us and what is undeserved is given to us by God as his gracious and loving gift
We will never turn to God and seek his mercy unless we first appreciate our personal culpability and accountability before a holy God. There is no genuine turning to Christ without a manifest awareness of guilt. The gospel tells us both the bad news of our sin and judgment; and the glorious antidote to that judgment in Christ. As the writer of Hebrews summarises things:
Just as people are destined to die once, and after that to face judgment, so Christ was sacrificed once to take away the sins of many; and he will appear a second time, not to bear sin, but to bring salvation to those who are waiting for him. (Hebrews 9:27-28)
Or, as Luther puts it in his earthy and practical way:
When the devil throws your sins in your face and declares that you deserve death and hell, tell him this: "I admit that I deserve death and hell, what of it? For I know One who suffered and made satisfaction on my behalf. His name is Jesus Christ, Son of God, and where He is there I shall be also!" (Martin Luther)
Was Israel Folau guilt of hate speech, as many are arguing? He may be guilty of breaking his word by continuing to post such comments. But are his comment bigoted? If connecting a list of sins with hell is akin to hate speech, it doesn't take much imagination to work out how our society would view Jesus Christ. Connecting sex outside of heterosexual marriage with the language of sin and hell is not inherently anti-social and anti-people; it comes from the conviction that not every action and not every attitude is good or right. Australia's problem is that we're suffering from Judges syndrome, everyone wants to "do what's right in their own eyes." Such attitudes have become mainstream platitudes. And now we want to send Izzy into the eternal Rugby exclusion zone for daring to suggest that it might lead to disaster.
The danger for most Christians today isn't that we make too much of hell, but that we think too little of the Bible's teaching on hell. We may not have a conversation about hell every week, but if we never talk about it, our friends would be right to wonder, do these Christians even believe what Jesus says?
---
Originally published at https://murraycampbell.net