ARCANE AND GERMANE BOOK REVIEWS #10
""After reading a new book, never allow yourself another new one till you have read an old one in between."
"All that is not eternal is eternally out of date."
(C.S. Lewis)
---
The nineteenth century poet Christina Rossetti was born into an intellectual and artistic family. Her brother, Dante Gabrielle Rossetti—perhaps the most famous of the Pre-Raphaelite painters[1], became part of a circle that included the polymath painter/designer/writer/publisher and social reformer, William Morris. Many of Christina's poems speak of grief and loss, but also bear testimony to the solid hope and true joy she found in belonging to the Lord Jesus. One editor of her poems described her as,
… a sad poet; most of her poems speak of grief or loss…Yet she can be surprisingly joyous … The happiness is fitful, but is authentic for all that.[2]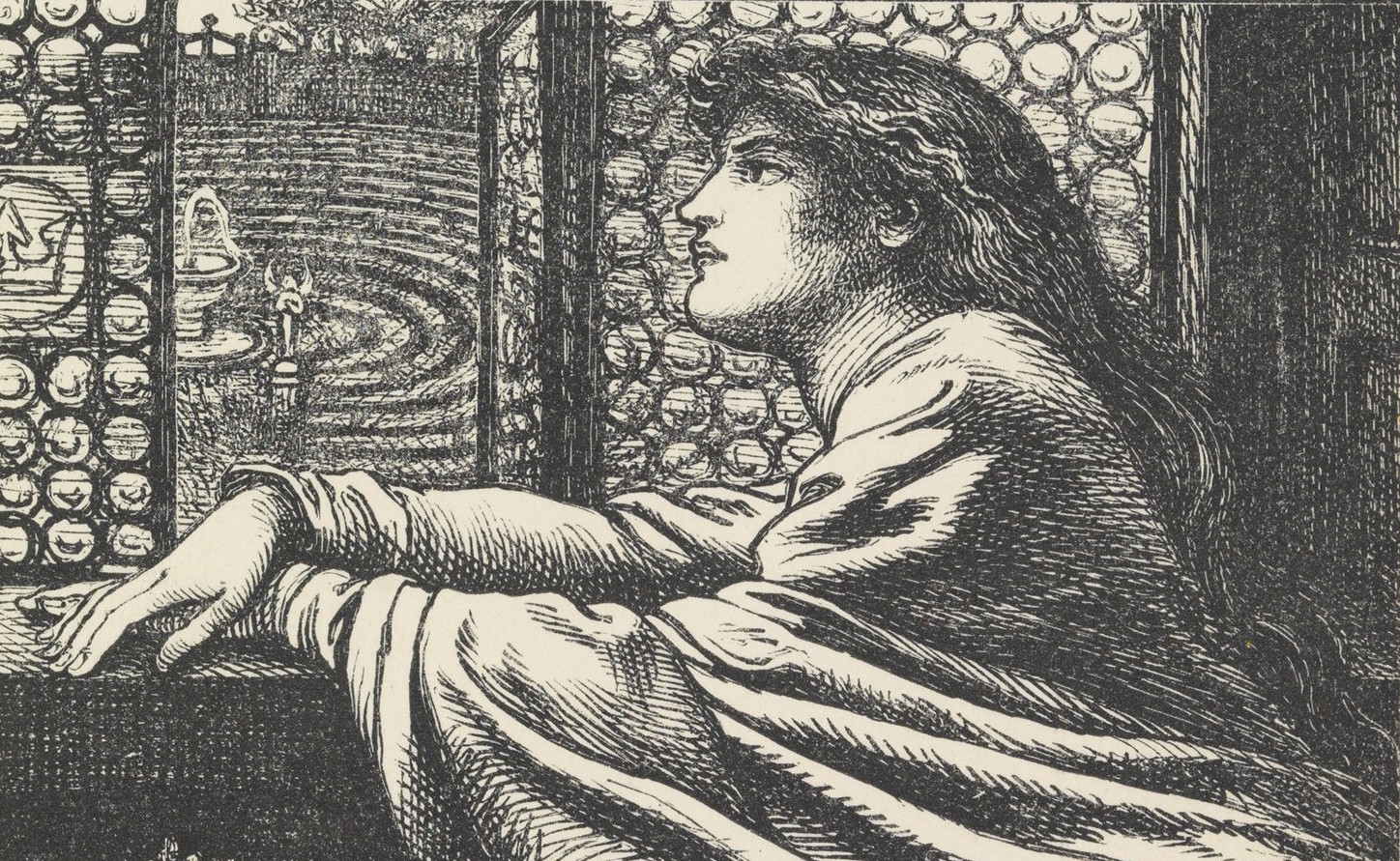 In her sorrow Rossetti drew deep comfort from God's patient, gentle, and powerful love for his people.
In her sorrow Rossetti drew deep comfort from God's patient, gentle, and powerful love for his people in Christ's death and resurrection. Towards the end of her life, she wrote a poem in response to Revelation chapter 5; and in particular the sixth verse 'Then I saw a Lamb, looking as if it had been slain, standing in the centre of the throne…'
The first stanza reads:
None other Lamb, none other Name,
None other hope in Heav'n or earth or sea,
None other hiding place from guilt and shame,
None beside Thee![3]
Christina stood apart as a woman with a living faith in Christ.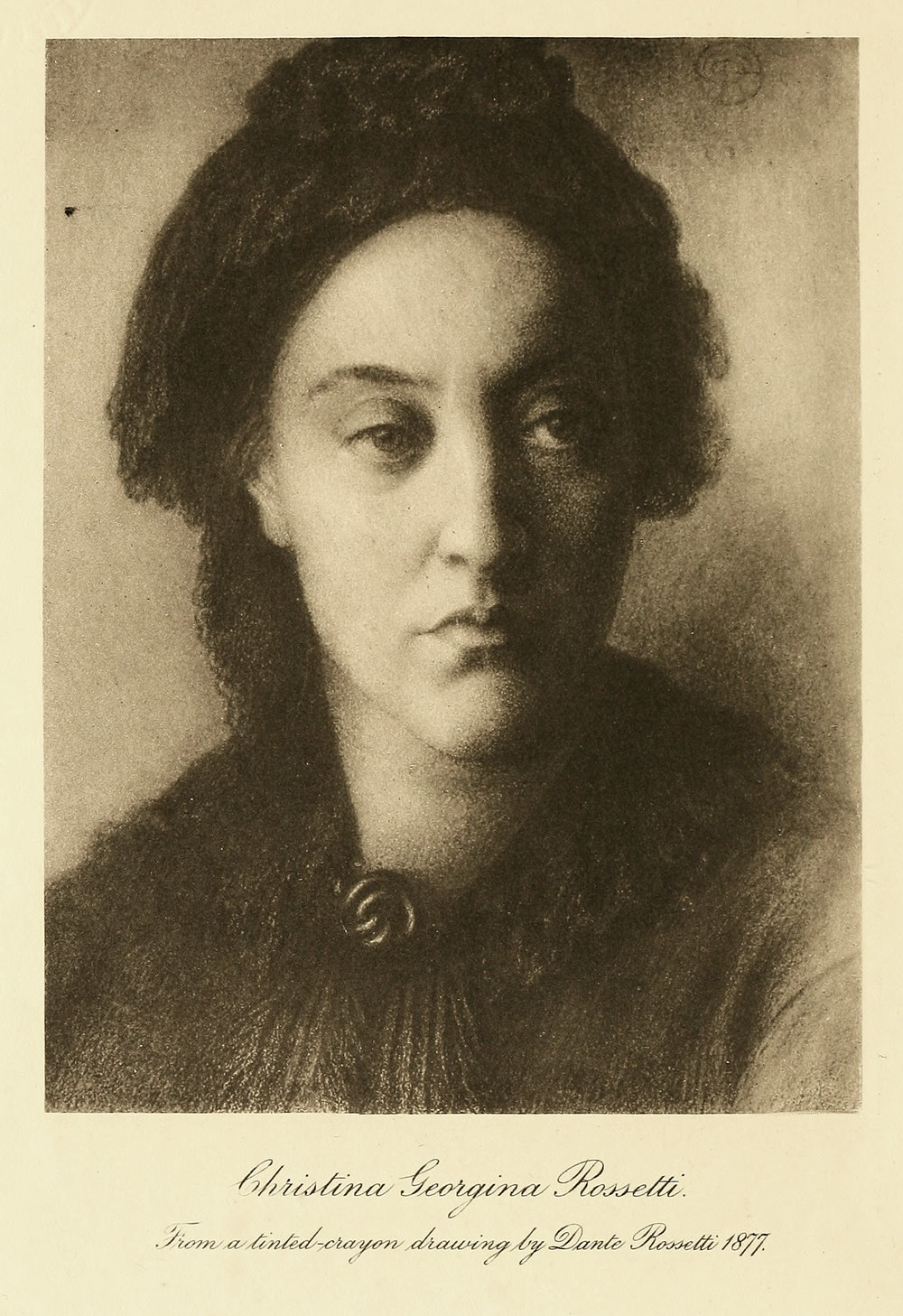 The intellectual circle of which her brother was a part were enamoured with the aesthetics of medieval church design and decoration. They were at the forefront of its re-invention in the Anglican high church movement of the late nineteenth century. However they would in practice reject biblical Christianity; the gospel of grace and its fruit in godliness, which a living faith in Jesus must always produce. Christina stood apart as a woman with a living faith in Christ. She wrote hundreds of poems, a number of which later became hymns.
Poetry is something best read and chewed over slowly. If like me 2020 has passed in a blur of highs and lows, then hopefully these seven examples of the verse of Christina Rossetti will help you to slow down, and remind you of the goodness of our great God, and his goodness shown to us now and forever in the gospel of his Son (e.g. 1Peter 1:3-9).
The First Spring Day
I wonder if the sap is stirring yet,
If wintry birds are dreaming of a mate,
If frozen snowdrops feel as yet the sun
And crocus fires are kindling one by one:
Sing, robin, sing;
I still am sore in doubt concerning Spring.
I wonder if the springtide of this year
Will bring another Spring both lost and dear;
If heart and spirit will find out their Spring,
Or if the world alone will bud and sing:
Sing, hope, to me;
Sweet notes, my hope, soft notes for memory.
The sap will surely quicken soon or late,
The tardiest bird will twitter to a mate;
So Spring must dawn again with warmth and bloom,
Or in this world, or in the world to come:
Sing, voice of Spring,
Till I too blossom and rejoice and sing.
Love came Down at Christmas
Love came down at Christmas,
Love all lovely, Love Divine,
Love was born at Christmas,
Star and Angels gave the sign.
Worship we the Godhead,
Love Incarnate, Love Divine,
Worship we our Jesus,
But wherewith for sacred sign?
Love shall be our token,
Love be yours and love be mine,
Love to God and all men,
Love for plea and gift and sign.
Good Friday
Am I a stone, and not a sheep,
That I can stand, O Christ, beneath Thy cross,
To number drop by drop Thy blood's slow loss,
And yet not weep?
Not so those women loved
Who with exceeding grief lamented Thee;
Not so fallen Peter, weeping bitterly;
Not so the thief was moved;
Not so the Sun and Moon
Which hid their faces in a starless sky,
A horror of great darkness at broad noon –
I, only I.
Yet give not o'er,
But seek Thy sheep, true Shepherd of the flock;
Greater than Moses, turn and look once more
And smite a rock.
'A Bruised Reed Shall He Not Break'
I will accept thy will to do and be,
Thy hatred and intolerance of sin,
Thy will at least to love, that burns within
And thirsteth after Me:
So will I render fruitful, blessing still,
The germs and small beginnings in thy heart,
Because thy will cleaves to the better part.—
Alas, I cannot will.

Dost not thou will, poor soul? Yet I receive
The inner unseen longings of the soul,
I guide them turning towards Me; I control
And charm hearts till they grieve:
If thou desire, it yet shall come to pass,
Though thou but wish indeed to choose My love;
For I have power in earth and heaven above.—
I cannot wish, alas!
What, neither choose nor wish to choose? and yet
I still must strive to win thee and constrain:
For thee I hung upon the cross in pain,
How then can I forget?
If thou as yet dost neither love, nor hate,
Nor choose, nor wish,—resign thyself, be still
Till I infuse love, hatred, longing, will.—
I do not deprecate.
A Better Resurrection
I have no wit, no words, no tears;
My heart within me like a stone
Is numb'd too much for hopes or fears;
Look right, look left, I dwell alone;
I lift mine eyes, but dimm'd with grief
No everlasting hills I see;
My life is in the falling leaf:
O Jesus, quicken me.
My life is like a faded leaf,
My harvest dwindled to a husk:
Truly my life is void and brief
And tedious in the barren dusk;
My life is like a frozen thing,
No bud nor greenness can I see:
Yet rise it shall—the sap of Spring;
O Jesus, rise in me.
My life is like a broken bowl,
A broken bowl that cannot hold
One drop of water for my soul
Or cordial in the searching cold;
Cast in the fire the perish'd thing;
Melt and remould it, till it be
A royal cup for Him, my King:
O Jesus, drink of me.
Long Barren
Thou who didst hang upon a barren tree,
My God, for me;
Though I till now be barren, now at length
Lord, give me strength
To bring forth fruit to Thee.
Thou who didst bear for me the crown of thorn,
Spitting and scorn;
Though I till now have put forth thorns, yet now
Strengthen me Thou
That better fruit be borne.
Thou Rose of Sharon, Cedar of broad roots,
Vine of sweet fruits,
Thou Lily of the vale with fadeless leaf,
Of thousands Chief,
Feed Thou my feeble shoots.
The Lowest Place
Give me the lowest place: not that I dare
Ask for that lowest place, but Thou hast died
That I might live and share
Thy glory by Thy side.
Give me the lowest place: or if for me
That lowest place too high, make one more low
Where I may sit and see
My God and love Thee so.
---
[1] Emerging in the second half of 19th Century England, the Pre-Raphaelite group was an aesthetic movement closely connected to the 'Arts and Crafts' school. Their interests were wide-ranging and included: painting, poetry, interior design, furniture design, printing and architecture. The leading lights consisted of early English Socialist William Morris, Burne-Jones and Dante Gabriel Rossetti; Christina's elder brother. Critical of many of the developments of the Industrial Revolution, they responded to the loss of the individual artisan; and to the impact of mechanized factories on village life. They sought a return to what was for them was an ideal age of simple function and beauty in Medieval England, and championed the direct connection between designers and makers to the work they produced. See, Philip Henderson, William Morris: His Life, Work & Friends, (London: Thames & Hudson; 1967).
[2] From the introduction to, Elizabeth Jennings (Editor)., A Choice of Christina Rossetti's Verse. (London: Faber & Faber; 1970), 9.
[3] From the poem 'None Other Lamb,' Christina Rossetti, The Face of the Deep, 1892. A verse by verse reflection on the book of Revelation, interspersed with her poetry.