Shuggie Bain, the debut novel by Douglas Stuart, is a coming of age story about a boy living in post-industrial, Thatcher-era Glasgow. Stuart, who won the Booker Prize for his work, takes us inside Shuggie's grim world of domestic violence, alcoholism, unemployment, loneliness and abandonment. I read this book in early January and have been haunted by it all year.
Shuggie lead me to the memoir, Motherwell: A Girlhood by the Scottish journalist Deborah Orr. Orr recalls her own upbringing in the town of Motherwell, Scotland, which once had the boast of being the largest producer of steel in Europe, but which, by the time Orr was born in the 1960's, was in sharp decline. Both Shuggie Bain and Motherwell describe proud mothers desperate to "do their duty" and be seen to be doing it, but who at the same time are crippled by the knowledge that they are failing desperately.
I read two novels by fellow Tasmanians. The Labrynth by Amanda Lohrey won the 2021 Miles Franklin Award and is set in a small beachside town in NSW. It is a quiet and thoughtful story which gently explores themes of grief, friendship, and closure. I loved it. The other Tasmanian novel was The Roving Party by Rohan Wilson which is set in the midlands of Tasmania in the early 1800's. The central character, John Batman, is engaged in a mission to massacre as many Tasmanian aborigines as he can. Not an easy read, but an important one.
The Road hit me really hard. I'm still reeling, four months after I put it down.
Klara and the Sun is a dystopian novel about children who have been genetically engineered to excel academically. The story is narrated by Klara, a solar powered artificial friend to one of the genetically engineered children. The book's author, the brilliant Kazuo Ishiguro, has given us a chilling and deeply disturbing story about what might be just around the corner.
Speaking of chilling and deeply disturbing stories set in a dystopian future, Cormac McCarthy's The Road hit me really hard. Oh Boy! I'm still reeling, four months after I put it down. I will always remember where I was when I sobbed my way through the last few pages of the book.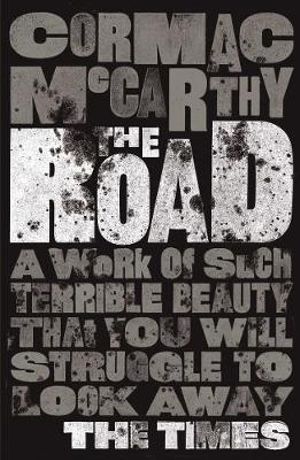 They're a Weird Mob by Nino Culotta is dated now, but it was a relief to read it after The Road. It's the lighthearted account of the Italian immigrant Nino Culotta who comes to Australia in the 1950's and gains employment in the male-dominated building industry. As I say, it's dated now, and in parts it does remind me of some of the cringey scenes from the Australian sitcom "Kingswood Country". But Nino's attempts to understand, and be understood by his workmates did provide the odd chuckle. And the novel did have moments of lovely warmth and friendship.
The Nickel Boys by Colson Whitehead is a superbly written novel set in the USA in the 1960's. It's central character, the African-American Elwood Curtis, has been wrongly convicted of a crime and has been sent to the Nickel Academy, a reform school for boys. The boys in Nickel are segregated by race, and the black boys in particular are treated with a viciousness that we now know was all too common. Whitehead's novel is based on the true story of the Dozier School which operated for over 100 years in Florida. Recently, over 50 secret graves have been found in the grounds of Dozier, containing the remains of boys who either died or were killed by the evil supervisors.
Miscellaneous
I have spent some time this year thinking reflecting on masculinity, particularly as it relates to Christian manhood, and church leadership (and yes, I did listen to quite a few episodes of the Mars Hill podcast. I also watched the movie "Fight Club" for the first time only a few weeks ago and no, I had no idea it was going to end like it did). I've been intrigued for a number of years now about the rise of MMA, and the enduring popularity of boxing, and also I remember being told back in the early days of Mars Hill Seattle that the masculinity of Driscoll was exactly what the church was needing. I wasn't buying the Driscoll masculinity thing then, and I'm still not buying it. So War, Baby: the Glamour of Violence by Kevin Mitchell was an on point read for me this year. Mitchell is a sports writer with the skill of a nuanced novelist. His book describes the ill-fated 1995 fight between Nigel "The Dark Destroyer" Benn and Gerald "the G-Man" McClennan which ended after 10 brutal rounds with McClennan sustaining brain damage that has left him to this day restricted in speech, hearing, and sight and confined to a wheel chair. Why do we watch this stuff? Why do I watch this stuff? And why are men in particular drawn to this kind of violent entertainment? Mitchell asks, and attempts to answer, these questions, and I devoured his book in a day or two. I've read two other boxing books this year; Jacob's Beach The Mob, The Garden and the Golden Age of Boxing by the same author, and Cinderella Man by Michael C. Delisa. These kinds of books intrigue and repulse me. But I keep reading them.
Why are men drawn to this kind of violent entertainment? Mitchell asks, and attempts to answer.
I'll finish by mentioning a few books that have helped me with my preaching this year. How to Talk about Jesus Without being That Guy by Sam Chan and Being the Bad Guys by Stephen McAlpine both, in different ways, helped me understand the culture I am preaching in. The Freedom of Self Forgetfulness by Tim Keller helped me become more faithful to God as I preached, and it helped me worry less about what people think of me and my preaching. Need to Know by Gary Millar was a wonderfully practical book which helped me to illustrate and explain how the gospel shapes the Christian life. Living in the Gap Between Promise and Reality: The Gospel According to Abraham by Ian Duguid was a massive help as I preached a long series on the life of Abraham. And Gentle and Lowly by Dane Ortlund served as a faithful and heart-warming encouragement to not just preach about Christ, but to present him as he truly is in all his magnificence and glory and beauty.
That's it. Read well. And have a great Christmas.