In her fascinating book You're Not Listening: What you're Missing and Why it Matters, journalist Kate Murphy talks about how our facial expressions and body language typically carry more than half the emotional content of a message. 
Our facial expressions and body language typically carry more than half the emotional content of a message.
It's an important consideration for those of us who use social media—particularly those who tackle sensitive topics there. Even if we do communicate more carefully—knowing our words will be read, not heard or seen—the medium has serious limitations, not least because of our own bad habits: 
At work, we're taught to lead the conversation. On social media, we shape our personal narratives. At parties, we talk over one another. So do our politicians. We're not listening. And no one is listening to us.
The picture Murphy paints should be of particular concern for Christians. We believe in one true God who has "the words of eternal life," and that listening to those words preached helps us to grow in knowledge and understanding.
Listening and Speaking 
Christians also long to be listened to. We believe the good news about Jesus is for people from every cultural, social and political circle; and that we should share it—not to earn favour with God, but because "Christ's love compels us" (2 Cor 5:14).
As people called to be quick to listen and slow to speak (James 1:19), we must also listen well when we interact with non-Christians so we can love them well. If unbelievers have questions about our beliefs, we need to be attentive so we can understand where they're coming from, and whether the questions they really want answered are different to the ones we think they're asking (c.f. 1Pet 3:15).
Social media creates a wealth of opportunities, but it also tempts us …
Social media creates a wealth of opportunities to discuss and display our faith, but it also tempts us to care more about impressing people and promoting ourselves than pleasing and glorifying God. Sometimes we seek to vindicate our beliefs via argument, at other times we hide them, afraid of what our friends might think (we rightly worry about sounding unloving or brash, but should be ready to be counted as fools c.f. 1Cor 3:18-19).
Limits of the Medium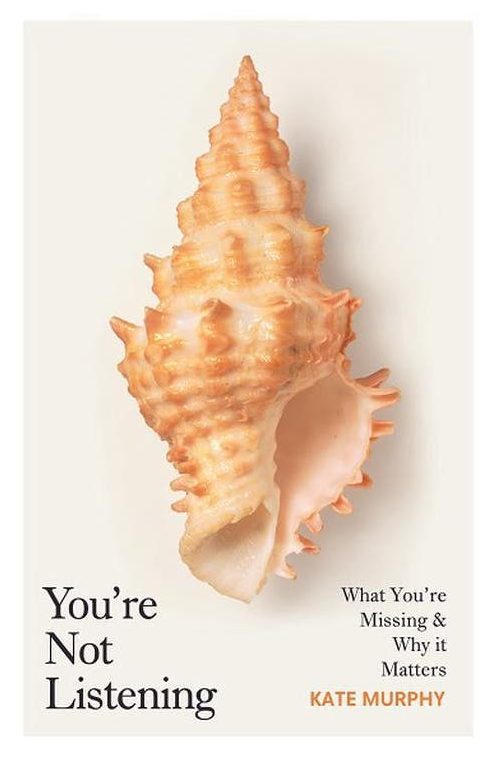 Yet as You're Not Listening shows, even when we are engaging thoughtfully and carefully, with the best of intentions (and even when we're using emojis!), our tone can easily be misconstrued.
Murphy says around 55 percent of our feelings and attitudes are conveyed by non-verbal cues, and as much as 38 percent rely on tone of voice:
This means that during many conversations, you get just 7 percent of the meaning from the actual words.
It's why the way that someone says "sure" in response to a request can indicate whether they're eager, ambivalent, or resistant, in ways the word alone just can't, she adds.
A Stepping Stone 
The take-home point for me is not, however, to ditch social media altogether (or to go wild with emojis). The key is to remember the limits of social media and use it as a stepping stone. Facebook is not a great place for thoughtful conversation, but it is a great place for maintaining contact with friends, and sharing links to sermons and podcasts and articles that engage with deep issues. Even if those who see these posts don't click through or "react", they'll see I'm not ashamed of my faith. They might even ask me about it sometime.
I've also started sharing links with comments such as, "This is a sensitive topic. I'm not really up for discussing it online but if you want to talk in person,* let me know". 
It's liberating to set the terms of engagement instead of either bracing yourself for a stress-inducing debate, or thinking better of it and saying nothing at all. If our reason for being on social media isn't (partly, at least) to be salt and light, we need to ask ourselves why we're there at all.
Subsequent conversations won't generate notifications and "likes"; they won't attract and entertain an audience; but at least we'll have a chance to really listen—to a friend's posture and tone as well as their words—and to really understand where they're coming from. We might even have the opportunity to be listened to.
Hurdles to good listening will remain, but if we apply ourselves, we can surmount many of them. Murphy notes how hard it is to "concentrate on what's happening in the real world when you're preoccupied with what could be happening in the virtual one." So put your phone on silent—and out of sight.
Another tip from the book is to avoid assuming you know what a person is going to say. Such anticipation "kills curiosity and subverts listening". We should instead recognise that there's usually "more to the story than first appears"; try to keep an open mind and, instead of interjecting if they're struggling to put thoughts into words, give them time. "Silence is like white space in design," Murphy says, "it surrounds what's important".
One of the most gratifying things you can say to another person is: 'I've been thinking about what you said'.
Our ability to put these ideas into practice will vary depending on who we're talking to, and the day we've had, and on distractions, interruptions and misconceptions we can't control. But at least, if we're talking in person, our ability to speak the truth in love won't be impaired by an inability to show love with our posture and our tone.
Finally, we need to remember that listening takes effort. If time, or our attention spans, are short, a conversation may need to be continued—and that's okay. It might give you valuable time to reflect. "Indeed, one of the most gratifying things you can say to another person is: 'I've been thinking about what you said'," Murphy says. As Christians, we can go one step further, and be praying about it, too.
---
*Apologies to those who long to interact with friends in person right now but can't. Perhaps you could make a resolution to meet up when restrictions ease, or perhaps the opportunity to talk and be listened to—if only via video, telephone, or private messages—will be more welcome than ever right now. Listening, Murphy says, is the biggest gift you can give. What better way to show love at this time?