2020AD has been a tough year for reading and writing. Nevertheless, here—and in no particular order—are some of the more memorable books that have helped get me through.
---
John of Damascus, Exposition of the Orthodox Faith
Our Lord appropriated both our curse and our desertion … being made a curse for our sakes
Vastly profound yet clear, John's 8th century exposition of orthodoxy draws together the threads of the previous centuries and sometimes displays some striking affinities with the Augustinian tradition. I enjoyed taking the time to read this work in whole after dipping into parts of it during my thesis research.
And so the Word was made flesh and yet did not abandon His own proper immateriality: He became wholly flesh and yet remained wholly uncircumscribed. So far as He is body He is diminished and contracted into narrow limits, but inasmuch as He is God He is uncircumscribed, His flesh not being coextensive with His uncircumscribed divinity.
Our Lord appropriated both our curse and our desertion, and such other things as are not natural: not that He Himself was or became such, but that He took upon Himself our personality and ranked Himself as one of us. Such is the meaning in which this phrase is to be taken: Being made a curse for our sakes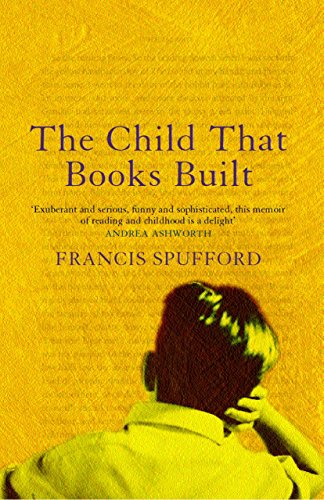 Francis Spufford, Unapologetic and The Child Books Built
The first of these two excellent books comes with a bit of a warning. Spufford's defence of Christianity is more Schleiermacher than C.S. Lewis,[1] and it is unclear whether the respect it has garnered amongst the secular intelligentsia has more to do with what he says about God or the way he criticises Christians. Nevertheless, he does have a wonderful (even Lewis-like) way of explaining aspects of the gospel in fresh and clear ways. His introduction of sin as HPtFTU (the human propensity to [foul] things up) alone is worth the price of admission.
Spufford's reflection on his early (and later) reading life in The Child Books Built  is full of profound reflections expressed in gorgeous prose (even if the form sometimes obscures the meaning). Here is a random sample from my notes:
If, in a story, you found the one panel in the fabric of the workaday world which was hinged, and it opened, and it turned out that behind the walls of the world flashed the gold and peacock blue of something else, and you were able to pass through, that would be a moment in which all the decisions that had been taken in this world, and all the choices that had been made, and all the facts that had been settled, would be up for grabs again: all possibilities would be renewed, for who knew what lay on the other side?
Trent Dalton, Boy Swallows Universe
Yes, it is as good as everyone says (see Akos's review here). Stig Wemyss's audio rendition of this was terrific.
Steve McAlpine, Being the Bad Guys
Steve McAlpine's forthcoming book (reviews and interviews to follow in the next month or two) brings together many of the ideas that he has been setting out in his blog and in our own TGCA posts.
Being the Bad Guys is full of insight. McAlpine takes us back over how the West moved from Christendom through pluralism to a new age of established religion in which self (and especially sexual) expression is sacrosanct. His warnings against thinking we are still in the marketplace of ideas are salutary. His predictions and prescriptions are sober but hopeful: the failure of the new religion will become evident but it will take time but we have some hard work to do in the meantime.
We can serve a world that scorns and rejects us; we can be known as those who add value to our communities through resources, volunteering, social concern, financial support and professional pro bono work, because we look to God's promises. Churches which lovingly serve communities that are suspicious of them reveal where their hope lies. They rouse the curiosity of those who reject their message yet benefit from the outworking of their hope.
Richard Sibbes, A Breathing After God (re-read)
Men that have not depth of grace, they are like comets. They blaze for a time …But fixed stars are always in the firmament; they never vary. So a true Christian is as a fixed star
Not quite as good Sibbes' must-read (seriously) The Bruised Reed, but still highly recommended. Typical of the best Puritan writing, Sibbes' encouragements come wrapped in rich and stirring metaphors:
Men that have not depth of grace, they are like comets. They blaze for a time; but when they are not fed with vapours from below, there is a dispartition not long after. But fixed stars are always in the firmament; they never vary. So a true Christian is as a fixed star, he is fixed in the firmament, in his desire. 'One thing have I desired, that I may dwell in the house of the Lord…
Every creature delights in its proper element. These things are the element of a Christian. Beetles delight in dirt, and swine in mire, the fish in the sea, man hath his element here, and spiritual things are the element of a Christian, so far as he is a Christian, and that is his ubi, the place that he delights in.
And, a timely exhortation for those of us struggling to return to church:
We are all temples severally, but especially the church is the temple when it is met together … every Christian hath a beauty severed in himself; but when all meet together, this is more excellent. As we say of the via lactea, or milky way in the heavens (we call it so), it is nothing but a deal of light from a company of little stars, that makes a glorious lustre.
Cormac McCarthy, All the Pretty Horses
I read the first two of McCarthy's borderlands trilogy to see what the fuss was about and to refresh my own writing. McCarthy writes (like Hemingway's heir) about men adrift in a violent and lawless world where there is little to hold on to but beauty, love and revenge. The Road is better to my mind, but this is great, non-Christian-but-God-haunted literature.
He rode with the sun coppering his face and the red wind blowing out of the west across the evening land and the small desert birds flew chittering among the dry bracken and horse and rider and horse passed on and their long shadows passed in tandem like the shadow of a single being. Passed and paled into the darkening land, the world to come.
A.F. Harrold, The Song from Somewhere Else
I picked this from a list of the Mythopoeic Literature Awards on the basis of its title alone and was not disappointed. English poet A.F. Harrold's short children's book describes the adventures of a bullied schoolgirl who discovers that her despised and smelly classmate has more going on in his life than she bargained for.
Steven Conte, The Tolstoy Estate
Melbourne writer Steven Conte's second novel tells the tale of a Wehrmacht doctor finding truth, beauty and love amid the madness of the Russian front. Conte writes with humanity and manages to avoid the sentimentality that might easily have snared this book.
Michael Heiser, The Unseen Realm
An important book with a few barnacles. See my review here.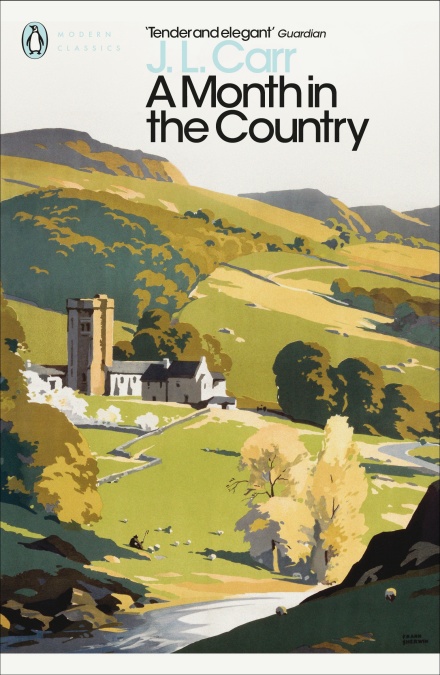 J.L. Carr, A Month in the Country (re-read)
If you could combine Philip Larkin's "MCMXIV" with "An Arundel Tomb" and turn the result into a novella, you might get J.L. Carr's classic about a shell-shocked WWI veteran restoring a Saxon church in rural Yorkshire. It moved me as much as it did when I first read it for school.
We can ask and ask but we can't have again what once seemed ours for ever—the way things looked, that church alone in the fields, a bed on a belfry floor, a remembered voice, the touch of a hand, a loved face. They've gone and you can only wait for the pain to pass.
All this happened so long ago. And I never returned, never wrote, never met anyone who might have given me news of Oxgodby. So, in memory, it stays as I left it, a sealed room furnished by the past, airless, still, ink long dry on a put-down pen.
---
[1] By which I mean that he looks to internal feelings as a foundation for faith rather than orthodox Christianity as the interpretive framework for feelings: liberal/mystic rather than orthodox/romatic.